Madrid, Spain – 27th October 2023; There is a staggering $2.5 trillion global trade finance gap that mainly affects SMEs in emerging countries, limiting their ability to access new business opportunities. Helping businesses to bridge this finance gap, supply chain fintech Twinco Capital announced on Tuesday, in the sixth edition of the Valencia Digital Summit (VDS), it has secured an additional €50 million facility with BBVA Spark to accelerate growth.
Twinco, one of the few European high-growth fintechs led by women, offers the first sustainable supply chain finance solution in the market that covers purchase order funding and has provided over $250 million in funding to suppliers in emerging markets.
"We are very pleased to support Sandra and Carmen, two entrepreneurs who have reinvented, with Twinco, the way supply chains are financed on a global scale by incorporating innovative environmental and social criteria into their supplier financing model" explains Roberto Albaladejo, head of BBVA Spark, an initiative that has more than 800 clients and facilitated €250 million in financing in just one year of operation.
Twinco is a venture-backed business, with investors such as Quona Capital, Working Capital Fund, Mundi Ventures, Finch Capital. On the debt side, BBVA Spark will become one of Twinco's key financial partners and joins EBN Banco de Negocios who has been supporting the Company from its inception, and Zubi Capital.
Sandra Nolasco, CEO of Twinco Capital commented: "We are thrilled to partner with BBVA Spark to help customers build truly sustainable and competitive global supply chains. It is only by partnering with this calibre of like-minded, financial institutions, that we will be able to address large-scale challenges like the one Twinco has set out to solve: closing the trade finance gap. This facility will support the company's portfolio growth, expanding both the number of customers and geographies."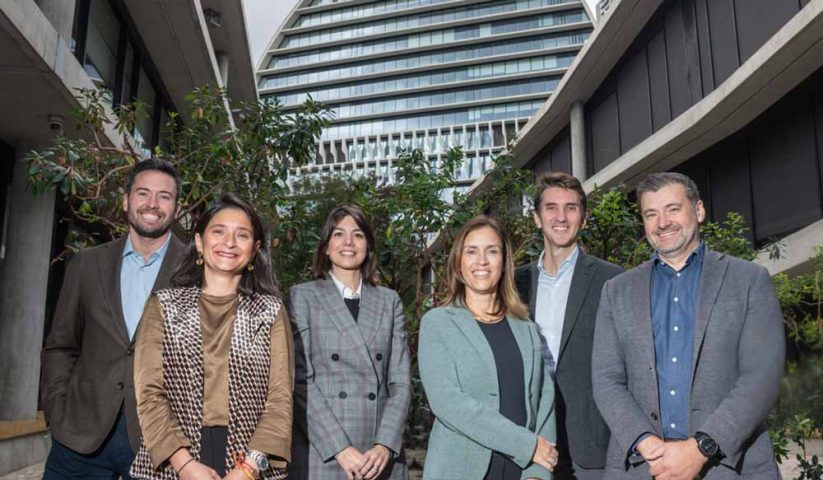 Twinco Capital engages with large corporations—mostly in the retail and apparel sectors—and offers funding to their suppliers worldwide, advancing up to 60% of the purchase order value upfront and paying the remainder upon delivery. The process is designed to be a fully transparent, no-hassle experience that provides the suppliers with funding for its purchase orders within 48 hours. The key to its success is its unique risk model, which complements the traditional view of financial risk with business performance and ESG data. In other words, it uses machine learning to assess the quality and strength of the commercial relationships between these large buyers and their suppliers.
The company is growing rapidly and has already incorporated more than 150 suppliers, located in 13 different countries. Since launching in December 2019, Twinco Capital has grown by multiples of 3, supporting global trade during the pandemic and funding millions of purchase orders.
Carmen Marin, COO of Twinco Capital added: "The value added Twinco is providing to customers stems from the combination of its unique funding solution with business intelligence that provides a holistic overview of supply chain risk. Technology and machine learning provide invaluable data insights on commercial, financial and ESG suppliers' performance, giving our customers a state-of-the-art supply chain risk management tool."
The Amsterdam and Madrid-based fintech was founded in 2019 by Sandra Nolasco (CEO), an experienced banker and specialist in trade finance with an international career spanning over 20 years in major European commercial banks, and Carmen Marín (COO), who has over 16 years of management experience in both equity investing and project finance at Banco Santander.