Key Highlights:
Update on the ongoing celsius bankruptcy filing by Celsius and how $110 million have been discovered for possible clawbacks;
Possible investment kickbacks for Celsius from Core Scientific;
UCC kicking against Celsius' USDC sale request,
Ethereum's booming APR and staked tokens rewards and its benefits for Celsius.
Twitter User Unveils $110 Million in Potential Clawbacks
Source: Google Images
The ongoing Celsius bankruptcy case has had several interesting twists and turns, with the latest being the revelation of possible fraud and insider withdrawals.
Celsius was one of the worst-hit businesses by the unprecedented bearish wave that washed over the crypto market in mid-2022. In July, the crypto lending company filed for bankruptcy with about $167 million in cash on hand and assets worth $4.3 billion, with its obligations to users exceeding $4.7 billion. The company froze its users' accounts in mid-June due to a frenzy to pull out funds amid the crashing value of cryptocurrencies.
However, recent revelations highlight that something sinister occurred in the run-up to the bankruptcy filing. According to a cryptocurrency enthusiast on Twitter (popularly known as Keith), about $109 million worth of crypto was withdrawn by Celsius insiders and employees in the weeks leading up to the bankruptcy filing, in what are called "clawback amounts."
Source: Twitter
Publishing details on the transactions, Keith revealed that Celsius CSO Daniel Leon, COO of mining Patrick Allen Holert, and former CIO Frank Van Etten — to mention a few — pulled out $25.5 million, $430,000, and $250,000, respectively, all within 90 days.
The Twitter user further posted a chart displaying the withdrawal pattern recorded in May, possibly confirming insider withdrawals. He said:
"We all love a good Scatter chart. Look at the number of withdrawals all piled up in May. Almost like an alarm was sounded."
Source: Twitter
Meanwhile, Celsius also confirmed via the Rust-written alternate private front-end to Reddit Libreddit on October 30 that the potential Celsius clawbacks in insider withdrawals had reached $110 million.
Celsius and Core Scientific Saga
Another interesting development in the bankruptcy case is that Core Scientific, a major Bitcoin mining and hosting company, is considering filing for bankruptcy. What makes this interesting is that Core Scientific owes Celsius a significant amount of money, and the contract signed by both companies could see Celsius strong-arming Core Scientific on its investments.
Core Scientific recently announced that it might not have the capacity to settle its debt for October and November and was considering bankruptcy. Previously, Core Scientific accused Celsius of defaulting on its debt obligations to the company since it filed for chapter 11 bankruptcy, adding that the default was hurting its already compromised financial stability.
However, Core Scientific's recent balance statement showed that the company owed about $227 million on secured convertible notes, 60% of which is believed to be owed to Celsius. That said, depending on how the bankruptcy filing goes, the Celsius Estate could see a lot of money coming in from Core Scientific, which is good news for Celsius creditors and customers.
UCC Blocks Way for the Proposed Sale of $23 Million in Stablecoins
In other developments in the case, Celsius updated via its Celsius Network subreddit that Equity Motion holders lost the case to compel Celsius Estate to pay for their attorneys on October 24. While they can object in court, doing so will only help Celsius save millions of dollars in legal expenses.
Meanwhile, the Reddit post also revealed that the USDC motion as a "secured" loan has been objected to by the UCC (unsecured Celsius creditors), adding that this topic will be thoroughly debated on November 1.
For context, on September 15, Celsius filed a motion with the court to allow it to sell $23 million worth of stablecoins. This filing came after a leaked meeting that showed the crypto-lending company's attempted revival plans. The request was objected to by securities officials from Vermont and Texas on October 25.
The official committee of the unsecured Celsius creditors argued in its objection that the stablecoin sale request must not be granted at the time, adding that there was reason to believe the coins in question were owned by Celsius' customers.
Interestingly, the official Celsius terms of service clearly stated that it is "unknown how your digital assets would be treated and what rights you would have to such digital assets in the event that you, Celsius, or any third-party custodian became subject to an insolvency case."
Another part of the ToS stated: " [Customers grant Celsius] all right and title to any such assets to use in its sole discretion."
However, despite this fine print in its terms, the UCC remains unconvinced and argues that Celsius needs to show undisputable proof that the stablecoins belong to the estate.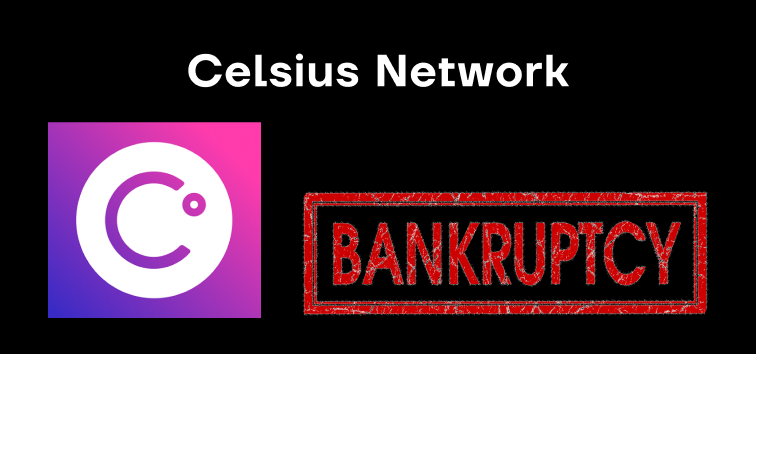 Ethereum's APR and Staked Value Increase
According to a recent comment from the Celsius Network subreddit, close to 900,000 stETH (staked Ethereum) and Ethereum (ETH) have been staked on the Ethereum blockchain. Going by current exchange rates of $1,600, this would place the staked tokens at a valuation of $1.44 billion. Also, Ethereum has recorded an increase in its annual percentage rate (APR), which is good news for Celsius, considering it is heavily weighted on Ethereum.
As staked Ethereum is on the rise, so too are ETH staking rewards, with reports showing a significant increase in the past few weeks and validators hauling larger transaction fees due to the increase in network activity.
According to a tweet from DeFi researcher Mika Honkasalo, the seven-day moving average on stETH has jumped by 5.5%, up from 3.5% in September.
Honkasalo also revealed that maximal extractable volume (MEV) activity has also recorded a notable uptick in recent weeks.
Meanwhile, the increase in activity on the Ethereum network has triggered a slight supply decrease for Ether, as more tokens have been burned in the transaction fees process than tokens that have been created for validators. Anthony Sassano, a co-founder of EthHub, revealed on Twitter that the supply of ETH has remained stagnant over30 days, indicating that the burning process had equaled issuance.
Source: Twitter
Celsius bankruptcy has staked significant amounts of customers' deposits into yield-producing decentralized finance protocols such as Lido.
With increasing APR in Ethereum and rewards in staked tokens (stETH), the potential clawback amounts, and the issue with Core Scientific, Celsius could pull enough to re-amend its bankrupt status.