Energy Efficient Blockchain: Kora made an official announcement on October 18, 2022, that it has received an undisclosed amount of funding from the Tezos Foundation.
Furthermore, it has also managed to adopt the energy-efficient Tezos (XTZ) blockchain as a means of powering its carbon footprint application.
Kora was created as a means of encouraging companies, individuals as well as organizations to measure and reduce their carbon footprint. The Kora application is purpose-built as a means of driving positive actions, with the incentive being cryptocurrencies.
Users earn "Koras" at the point in time when they switch towards the usage of renewable energy of any kind and put genuine effort towards the reduction of their carbon footprint.
Driving an Eco-Friendly Future with Tezos
Tezos is an energy-efficient blockchain network that achieves consensus by leveraging a Proof-of-Stake (PoS) consensus mechanism. Furthermore, its low carbon footprint enables developers as well as users to put priority over innovation without needing to compromise the sustainability aspect surrounding their project.
Tezos features smart contracts and numerous unique features, including an on-chain governance model that allows the network to implement changes automatically without ever needing to worry about hitting a hard fork.
All of these aspects of the blockchain enable developers to leverage it to its maximum potential.
With that in mind, the Tezos Foundation is a Swiss Foundation that is supervised by the Swiss Federal Foundation Supervisory Authority. It plays the main role of promoting the Tezos protocol through grants as well as other capital ventures.
Tezos was originally founded in 2014 by Arthur Breitman and Kathleen Breitman, who are husband and wife, alongside a group of developers.
Kora and its Main Utility
Kora is a blockchain application that was purpose-built to slow down the effects surrounding the climate crisis on a global scale as well as reduce the amount of carbon gas that gets released throughout the atmosphere.
Kora essentially set out to reduce carbon emissions by 2.5 to 3.5 gigatons per year, and as an incentive to do this, it rewards anyone who reduces CO2 emissions, whereas the Kora application gives rewards for every 100g of CO2 reduced.
Here's how Kora actually works:
For every 100g of CO2 that is reduced, each user gets 1 Kora token. Everything the user does earn them Koras, and they can eventually spend these Koras.
There is a marketplace featured on the application that is committed to supporting a carbon-neutral future. Here, each user can keep track of their Kora balance and send as well as accept payments from other Kora users, after which they can spend them in Kora's marketplace of sustainable products and services at discounted prices.
The Role This Funding Will Play
Tezos is one of the most energy-efficient blockchain networks out there that features a decentralized validator network that is distributed throughout numerous regions on a global scale and will provide payments as well as data security for the Kora application.
Kora has received a strategic investment from the Tezos Foundation, and the project is adopting Tezos as its blockchain network.
As we discussed earlier, the Kora application rewards climate-positive actions such as renewable energy usage, biking, public transportation, and other similar activities. The project is also notable due to the fact that it enables companies as well as organizations to reduce their carbon footprint in numerous ways as well.
The Chief Executive Officer, as well as the Co-Founder of Kora, specifically Gilad Regev, commented on the reason why Tezos was chosen over any other blockchain platform available.
"Kora is becoming the most accurate real-time platform for measuring and validating behavior change. Ensuring that our users' data and payment information is safe and secure has been a critical milestone in developing our platform. Furthermore, the low-carbon Tezos blockchain enables secure validation of climate action. As a pioneer of the Proof-of-Stake blockchain revolution, and with one of the lowest carbon footprints in the industry with an annual footprint equal to that of 17 persons, Tezos was the obvious blockchain of choice for Kora." Gilad Regev stated.
Furthermore, Regev commented on the support received by the Tezos Foundation, claiming that this is a "pivotal moment in the growth of Kora, one which will help propel it as both an app- and a movement- to new heights and we look forward to working with Tezos in this exciting chapter of our development."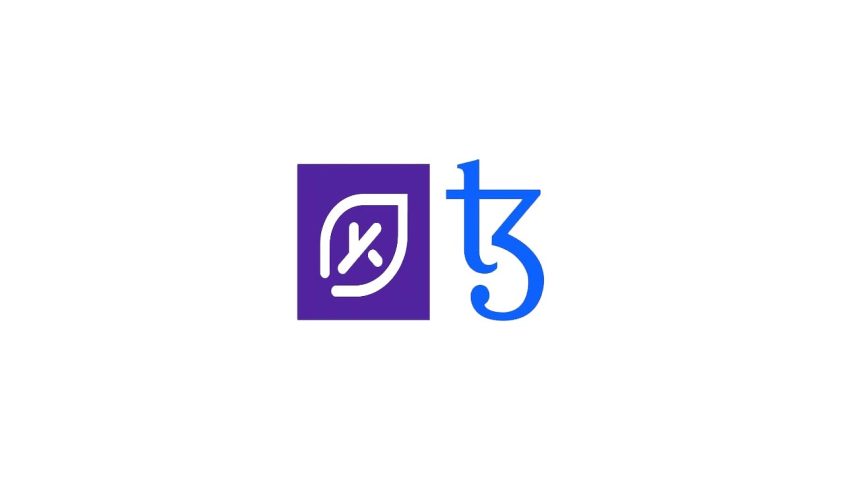 Moving Forward With Tezos
Companies, as well as those building solutions on a global scale, have used or are planning to use Tezos for projects that can explore the potential for blockchain technology as a whole to be utilized as a means of enabling sustainable energy and innovation.
Alongside all of this, Cambridge Centre for Carbon Credits (4C), an entity that is also focused on creating a decentralized marketplace that can enable buyers of carbon credits to fund trusted nature-based projects, made an announcement surrounding their plan towards launching their carbon credits marketplace on Tezos. It is clear that there is a lot of development currently happening with Tezos, which spells excellent news for the future of the planet.
This marketplace will connect institutional funders to conservationists through automated and transparent global oracles.
It is clear that Kora is making a huge move when it comes to further off-setting its carbon footprint, and it will likely inspire hundreds of thousands of people to do the same, which will ultimately result in greener earth.
Energy Efficient Blockchain:Is the Future of Blockchain Technology In Safe Hands?
Many have asked the question if Tezos (XTZ) has what it takes to power the next generation of sustainable decentralized applications (dApps) and power Decentralized Finance (DeFi), and it can even be used for non-fungible tokens (NFTs).
Tezos ranks 42 on the top 100 cryptocurrencies in terms of market capitalization and has a market cap of over $1 billion as of October 2022. Ever since the network was originally launched, it saw an exponential level of growth in both the value of its cryptocurrency as well as its ecosystem. The cryptocurrency is holding up well, despite the 2022 Crypto Winter.
Tezos, as a blockchain network, is based on smart contracts and aims to offer an infrastructure that is far more advanced than its competition, which can evolve and improve over time.
Due to the fact that it actively has systems in place to remove any potential of a hard fork, it is also a fairly sustainable network. This is an open-source platform, and its smart contract language can provide a high level of accuracy when it comes to high-value use cases.
Tezos as a network can also be a solid choice for the future, as it has already seen usage in a variety of high-profile businesses.
Big cryptocurrency exchanges have also implemented Tezos staking, which means that users can get rewards based on the amount of XTZ that they hold. All of this ensures that the network can evolve and grow over time.
While no cryptocurrency is safe from potential crashes in terms of value or potential exploits, Tezos (XTZ) is a fast, sustainable network that aims to change the planet for the better.
Ultimately, this collaboration and funding effort between Kora and the Tezos Foundation will result in a positive impact on our planet as well as the future of blockchain technology.