Key Highlights:
Mark Cuban is Crypto wise and a big crypto fan;
Cuban transitioned from anti-crypto to crypto's biggest fan;
The billionaire makes his arguments for Bitcoin and crypto, even placing it above gold,
Cryptocurrency can be rewarding for early investors in the long term and lucrative for short-term moves.
Mark Cuban, best known as the owner of the Dallas Mavericks and a shark on the popular television show Shark Tank, has been a vocal supporter of cryptocurrency for several years. However, the billionaire entrepreneur hasn't always been a fan of cryptocurrency.
Many of us have watched Mark Cuban move from being anti-crypto to a vocal proponent in real time.
2020: Mark Cuban As Anti-Crypto
In 2020, Cuban claimed that a banana is a better medium of exchange than Bitcoin, implying that the cryptocurrency was less valuable. He also argued that Bitcoin is more of a digital collectible than a reliable financial instrument. Cuban said these at a time when Bitcoin (BTC) and crypto were receiving massive adoption and were developing a strong foothold in the financial scene.
2021: Mark Cuban "In the Middle"
In 2021, the Dallas Mavericks' boss described crypto as being the same as the dot-com bubble of the late 1990s and early 2000s. At the time, the Shark Tank host tweeted: "Watching the cryptos trade, it's EXACTLY like the internet stock bubble. EXACTLY."
However, Cuban's likening of the crypto market to the dot-com era came with a positive twist, which was that the dot-com bust came with some winners. Some of these winners to rise out of the ashes were Amazon, eBay, Priceline, Adobe, ICM, ASML, and several others.
At the time, Cuban said something similar could happen with crypto, especially in the case of the likes of Bitcoin and Ethereum (ETH). This positive outlook on the two largest cryptocurrencies was the start of his support for crypto. Ever since, Cuban has taken every chance to preach the crypto message.
2022: Mark Cuban as Pro-Crypto
In his most recent public discussion on crypto in December 2022, Mark Cuban compared Bitcoin with gold, citing his preference for the digital currency over the yellow metal and flat-out calling gold "useless" compared to Bitcoin. Speaking on comedian Bill Maher's Club Random podcast in December 2022, Cuban said investing in gold wasn't a good idea, adding that he'd advise people to go with digital assets.
Responding to Maher's comparison of both assets, Cuban said, "Gold is a store of value, and so is Bitcoin." However, he added that "If everything went to hell in a handbasket and you had a gold bar you know what would happen? Someone would beat the fuck out of you or kill you and take your gold bar. It's useless."
The popular investor added that owning gold today is the same as owning a digital transaction, so he preferred owning Bitcoin. 
Responding to Maher's argument that Bitcoin was not backed by anything and so was not worth owning, Cuban said if that was the case, then holding the shares of 90% of companies in the equity market was pointless.
Speaking of his purchasing plans for Bitcoin, the billionaire investor said in December that the time was not yet right, saying he wants "Bitcoin to go down a lot further so I can buy some more." In April last year, Cuban said 60% of his cryptocurrency holdings were in Bitcoin, while 30% were in Ethereum.
Image Source: Yahoo! Finance | Bill Maher x Mark Cuban
In an interview with comedian Jon Stewart in January 2021, Cuban revealed that he invested 80% of all his recent investments outside of Shark Tank into cryptocurrencies because he believes in the future of crypto. He said:
"I make most of my investments outside of Shark Tank in crypto assets instead of traditional businesses. About 80% of my investments outside of Shark Tank are in crypto assets."
At another event, Cuban said he continues to be involved with cryptocurrency because he believes in the potential of smart contracts. He previously shared on Twitter that he believes smart contracts can revolutionize the way we conduct transactions and create valuable applications that have real-world utility for a wide range of individuals. According to Cuban, a token's worth is determined by the practical applications it can be used for and the level of usefulness it offers to its users.
Furthermore, Cuban's NBA team, the Dallas Mavericks, has integrated Dogecoin (DOGE) and Bitcoin payments, allowing fans to purchase tickets and merchandise using these tokens. Speaking about this in 2021, Cuban said most fans do not like to part with their BTC holdings as they plan to hold them for the long term. He added that they employ DOGE for payments "because it's easy to spend, [and] it doesn't appreciate so much that people want to hold it forever."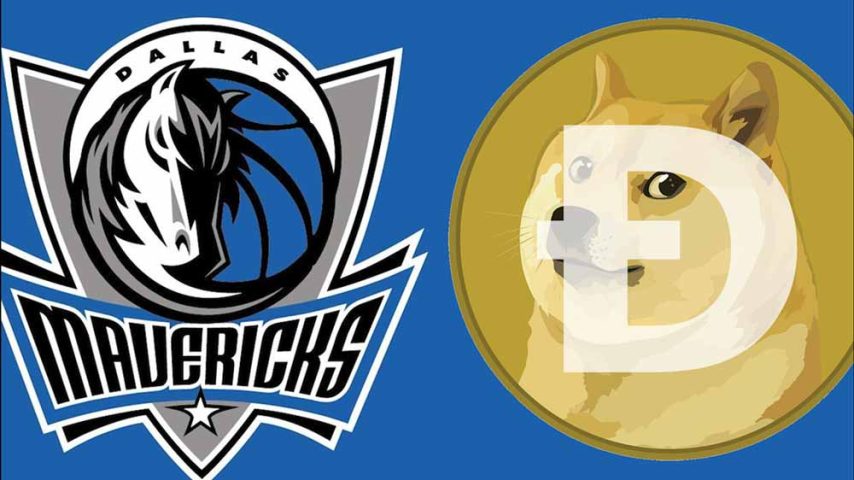 Image Source: Google Images
Mark Cuban Bullish On Bitcoin
From all indications, it is obvious Mark Cuban is bullish on Bitcoin and crypto generally. But is this a wise stance to take?
Many cryptocurrencies with clear and lofty objectives, such as Bitcoin and Ethereum, are likely to persevere through the test of time and achieve most of their goals in the long term. While the success of a project is not guaranteed due to the ever-changing tides and dynamics in the market and the global scene, early investors in crypto projects that manage to reach their objectives can find themselves swimming in a sea of return on investment in the long term.
However, while we can speculate on the possible price direction or dynamics for many crypto projects over the short, medium, and long term, crypto remains a relatively young asset class and highly speculative. This fact remains true regardless of what experts and billionaire investors like Cuban say; the future of crypto is not 100% guaranteed.
However, making strategic crypto investment decisions in the short term can be very rewarding when executed properly. For billionaire investors like Cuban, short-term crypto returns can be in the tens of millions of dollars. How's that for a wise decision?