COVID -19 is probably the most searched term over the internet period. We are living in the world where its hard to imagine that anyone wouldn't be concerned about the present situation. In the quest of new normal we are all making our best guess on how the new normal would look like.Thankfully "Internet" has been a true friend for most of us as it keeps us occupied for hours watching youtube videos or spending time on various social media platforms.
Similarly for some its interesting to be engaged in gaming world.Talking about Gamers, they are already familiar with VR (Virtual Reality) where they spend hours indulging themselves into the virtual world. However, the usage of VR is not limited to gamers anymore as its scope has broadened over the years.The total number of active virtual reality (VR) users worldwide is forecast to be around 171 million as of 2018, around 16 million of these considering themselves to be hardcore gamers. Source : statistaThese days Virtual Reality applications are used in training, brainstorming ideas, pain management , anxiety disorder and more.In the same context recently I had an opportunity to chat with two female tech entrepreneurs who passionately shared their motivations beneath their startups.More than 800,000 people in the US suffers from the strokes each year. And the concept of neuroplasticity suggests that your brain can recover from the strokes. The healthy part of brain can take over the functionality of affected areas. Now in order to achieve that it requires extensive physical therapy.The brain has the ability to form and reorganize synaptic connections, both functionally and physically in response to new learning or physical therapy following an injury to its brain cells.But as we know physical therapy can be expensive, requires a logistical support and often a supervision of one-on-one therapist as well. These therapeutic sessions are boring and repetitive as a result patients don't find it motivating to put efforts into their sessions.Virtual reality physical therapy is used to supplement traditional physical therapy. Often, patients who are recovering from traumatic injuries have a mental barrier due to the internalization of their diagnosis. They often think that due to their diagnosis, they may not be able to perform certain functions. Physical therapists often spend a lot of time during therapy sessions to coach patients through such mental barriers.Listen to the conversation here:

So how did Neuro Rehab VR started ?
In 2017, I was a Ph.D. student, developing Virtual Reality simulation and training systems. My partner Bruce Conti, founder of the Neurological Recovery Center, found me through my research and contacted me. His son was recovering from a brain injury at the time. He wanted to see if there was a way that we could work together to develop tools for the Neurological Recovery Center. I was inspired by his son's story and decided to work with him on the project. Eventually, we started Neuro Rehab VR to develop a suite of products that will allow patients to engage in physical therapy inside the virtual reality environment.The image below depicts the outcome from one of the patient with whom a VR Integrated therapy was used.

So how did Mieron VR started ?
Besides its impact on the medical community, there's also a great story about how the idea for Mieron came to be. It goes back several years ago to a young girl named Eden Hoelscher, who became paralyzed from the waist down after she suffered a spinal stroke while doing a backbend in her living room. Jessica and Mieron co-founder, Josh Dubon, had just recently filmed a VR documentary with Eden's uncle, a pretty well-known mural artist named Greg "Craola" Simkins.
After the injury happened, Eden's family ended up moving to Kentucky, where they enrolled her in a specialized rehabilitation program, but being just five years old when she got hurt, Eden really struggled in her rehab sessions so her parents started looking for other options. During the course of doing so, the family started hearing stories about VR helping other victims of spinal cord injuries, so having just recently worked together on the mural documentary using VR, Simkins reached out to Josh and Jessica to see if they could help, and long-story-short, that's how the idea for Mieron was born. Anyways, years later, Eden's made great strides and Mieron's is now having a measurable impact on the spinal cord and brain injury community all around the world.

Mieron is a VR experience that uses NeuroTherapy which helps users with issues around mobility, core stability, sensory input, pain management, endurance, intensity, rehab recovery, mental wellness, motivation and independence.MieronVR has the ability to change the world because some of the world's largest companies, like Google and Lenovo for example, are supporting our mission and they have introduced us to great people and products in their ecosystem who are helping to make MieronVR as powerful as possible. And while that is amazing in and of itself, it's really the end-users and practitioners who have welcomed MieronVR into their lives and rehabilitation programs with open arms.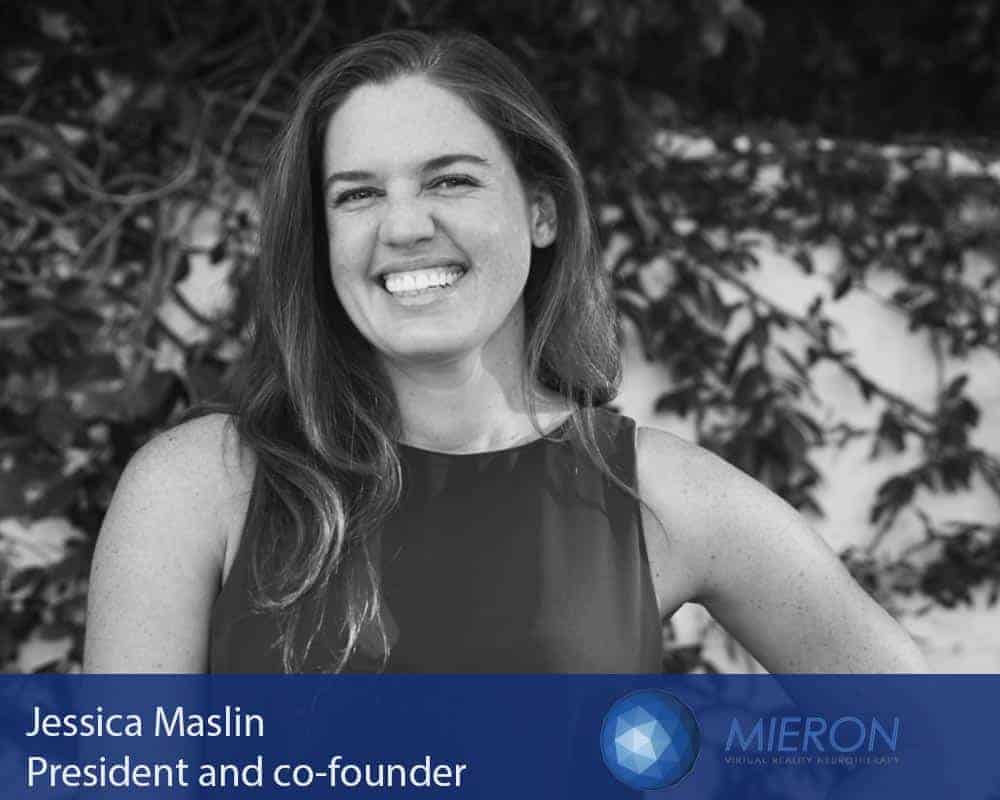 Listen to the conversation here.
Future of Virtual Reality
Undeniably Virtual Reality is one of those technologies which is growing extremely faster. A lot of sectors have already started using it while many others to follow. Profound impact of Virtual Reality is already visible on the medical field, as medical VR treatments are becoming more common. Due to COVID-19 lot of patient are choosing to stay home and be treated.