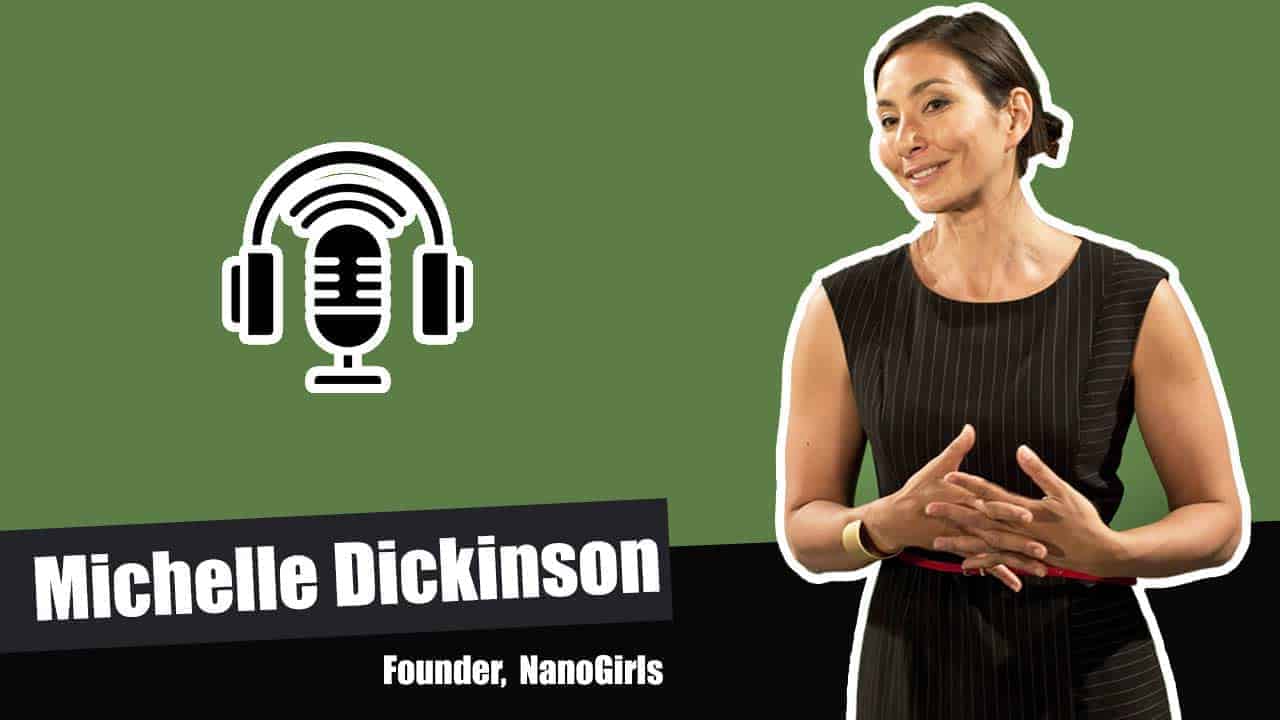 Michelle  Dickinson , also known as Nanogirl, is a nanotechnologist and science educator based in New Zealand.
Michelle  used to be painfully shy and afraid of public speaking. On the advice of a speaking coach, she invented the alter-ego "Nanogirl" as a way to overcome her nerves. Initially Michelle used the name "Nanogirl" to write a science blog, then as it became more popular she started a YouTube channel and began to speak at schools and events. Michelle ran an edutainment company that was about to go on a world tour with our live science theatre show!
With $2.5 million in revenue through live performances in their books – everything was cancelled for COVID!
In 3 days they turned everything around, used their theatre crew to build a TV production studio in their office and used the 1997 html coding skills to create an online digital platform to help children learn STEM at home.
After 2 weeks they had customers in 107 countries and the whole business has moved to the online world.
Nano Girl :See yourselves as superheroes
In this conversation:
Start of Nanogirl & the motivation.
Challenges as entrepreneur.
Keeping your kids during the lock down is important and how can parents can help kids to be engaged
Concept of super heroes inventing super powers
Future of education and digital humans
Introvert Vs Extrovert in workspace
Mindset of young women as creators and engineers