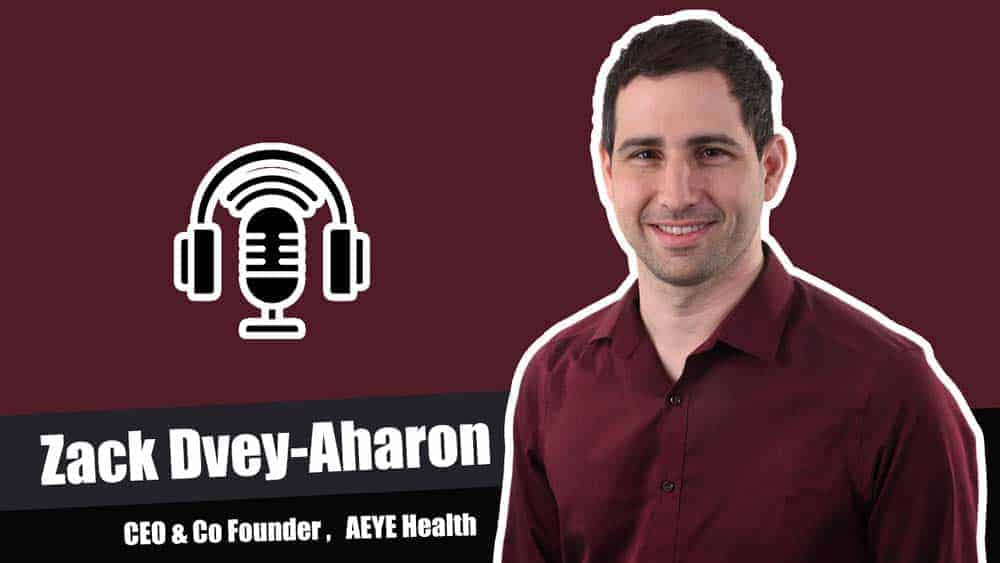 In this episode of Hitechies Podcast we have Zack Dvey Aaron. Zack Is the CEO and Co-Founder of AEYE Health. Zack started working on data analytics when he was 12 years old. Later, when he was doing his Ph.D. in machine learning at Tel Aviv University, he developed a fascination with machine learning and the way it can advance healthcare. When he researched heart data (phonocardiograms) and brain data (EEG and fMRI), he realized that if the brain and the heart are the engines of the body, then the eyes are its mirror. With this realization, he began exploring healthcare of the eyes, and discovered the world of retinal screening. In 2018, he turned to his friend Danny Margalit, former founder of one of Israel's largest tech companies, who was immediately intrigued by the system Zack started developing. They joined forces and established what later became AEYE Health.In this conversation …
Future of Healthcare
Regulatory Challenges in Health Care
Tele Health
Covid 19 Challenges
Entrepreneurship and the journey.
About AEYE Health:
AEYE Health is a digital health company focused on automated, AI-based diagnostic screening solutions for retinal imaging. Its system is designed to enable clinicians to detect a variety of medical conditions, prevent blindness, and save lives. AEYE Health collaborates with advanced academic medical centers in the United States and its solution is already in use in primary care clinics to help improve patient outcomes.