Marketing automation is an important tool for businesses of all sizes to help streamline and automate marketing activities, from basic tasks like email marketing to more complex campaigns. With the rise of digital and technology, marketing automation companies have become a key player in the industry by helping organizations reach their goals faster and more efficiently. So in your next marketing automation strategy consider learning about the marketing automation tools that are available for you.
Do you know the definition of marketing automation…
What is Marketing Automation?
Marketing automation is a technology that enables marketing teams to automate their processes and campaigns, and measure their effectiveness. The first marketing automation company was founded in 1997 by two software engineers, David Skok and Michael Stein, who wanted to make it easier for companies to manage and measure their marketing efforts.
The first product they developed was an email-marketing platform called Autopilot. This enabled companies to send automated emails based on customer behaviors or preferences. Autopilot quickly became popular among marketers, as it allowed them to save time and resources by automating their email campaigns.
In the early 2000s, other companies began developing marketing automation platforms that focused on different areas of marketing such as social media, website optimization, analytics, lead scoring and more. Today, there are dozens of leading marketing automation companies such as Marketo, HubSpot and Pardot that offer comprehensive solutions for businesses of all sizes.
These platforms have revolutionized the way marketers approach their workflows by allowing them to automate tedious tasks such as segmentation and personalization. As a result, marketers can focus more on creating engaging content that resonates with customers while also getting insights into customer behavior and preferences which can be used to improve future campaigns.
Digital Marketing Automation Company
A marketing automation company is a service provider that specializes in helping businesses manage their marketing activities by automating certain tasks. This includes creating automated emails, setting up automated campaigns, tracking customer behavior, collecting data, and other analytics. These companies provide tools and services to help businesses optimize their marketing efforts and improve their customer engagement.
Benefits of Marketing Automation Tools
1. Reduce Cost: Working with a marketing automation company can help reduce costs associated with manual labor for marketing activities. Automated systems are more efficient in executing tasks such as email campaigns, making it easier for businesses to save on staff time, energy, and resources when it comes to executing repetitive tasks.
2. Improve Efficiency: Automated systems also help increase efficiency in managing campaigns as they allow marketers to manage multiple campaigns at once without having to manually switch between them or keep track of each one individually. This helps save time and increase productivity when it comes to reaching potential customers quickly and effectively.
3. Increase Reach: Automation solutions can also help marketers reach out to more customers through automated email blasts or content delivery systems that allow them to target specific groups of people with relevant offers or content they'd be interested in reading about. This helps businesses expand their reach while still being able to deliver personalized messages that drive engagement among potential leads or customers alike.
4. Better Tracking & Analytics: By working with an automation service provider, companies can get access to better tracking features that provide insights into customer behavior so they can make data-driven decisions based on what works best for them when it comes to optimizing their campaigns further or targeting specific audiences with tailored content that drives conversions better than generic messaging ever could do alone.
5. Improved Customer Engagement: Last but not least, working with an automated system helps improve customer engagement as well by providing customers with personalized messages based on their online behaviors or interests which helps build strong relationships between brands and consumers alike over time as well as make sure customers stay engaged even after the initial contact has been made so sales teams can focus on closing deals faster instead of spending too much time trying follow-ups which can often be tedious if done manually rather than automatically through an automated system like those provided by most marketing automation companies today .
Some of the marketing automation tools for your next campaign listed below.
1. HubSpot – HubSpot offers a suite of marketing automation tools designed to grow traffic, convert leads, and prove ROI. Features include email and social media marketing, website optimization, lead capture and nurturing, content creation, analytics and reporting.
2. Pardot – Pardot is a B2B marketing automation solution from Salesforce that offers lead management, email marketing and analytics for marketers. It provides segmentation capabilities for personalized campaigns and flexible rules-based automation for streamlining processes.
3. Marketo – Marketo is an integrated marketing software platform that helps businesses attract more leads and nurture them effectively to close more sales faster. Features include email marketing automation, lead scoring, data segmentation and analytics.
4. ActiveCampaign – ActiveCampaign is an all-in-one sales & marketing platform that allows users to track customer behavior across multiple channels including email, web forms, SMS messages, Facebook ads and more in one place. It also features automated campaigns based on customer data such as location or purchase history as well as AI-driven insights into customer engagement patterns & preferences.
5. SendinBlue – SendinBlue is a cloud-based email solution designed to help small businesses create targeted campaigns through automated workflows & segmentation capabilities as well as real-time tracking & reporting of metrics such as opens & clicks rates across multiple channels including web forms & social media platforms like Facebook & Twitter.
6. Infusionsoft – Infusionsoft is a comprehensive sales & marketing automation platform designed to help small businesses capture leads, convert them into customers and grow their revenue. Features include lead scoring, CRM integration and analytics.
7. Zoho Campaigns – Zoho Marketing automation offers Zoho Campaigns is an email marketing & automation suite from Zoho that helps users create targeted campaigns and track performance metrics in real-time. It also provides segmentation capabilities for personalizing campaigns as well as AI-driven insights into customer engagement patterns & preferences.
8. MailChimp – MailChimp is a popular email marketing platform that helps businesses create targeted emails, manage subscribers and track performance metrics such as open rate and click-through rate in real-time. It also offers segmentation capabilities for personalizing campaigns as well as automated workflows for streamlining processes.
9. Constant Contact – Constant Contact is an all-in-one digital marketing solution designed to help small businesses grow their audiences & close more sales faster across multiple channels including email, social media & website optimization. Features include automated campaigns based on customer data such as location or purchase history, analytics & reporting of performance metrics & more.
10. Autopilot – Autopilot is a customer journey automation platform designed to help businesses create personalized customer experiences across multiple channels including web forms, SMS messages, emails and more in one place with minimal setup time required by marketers or developers alike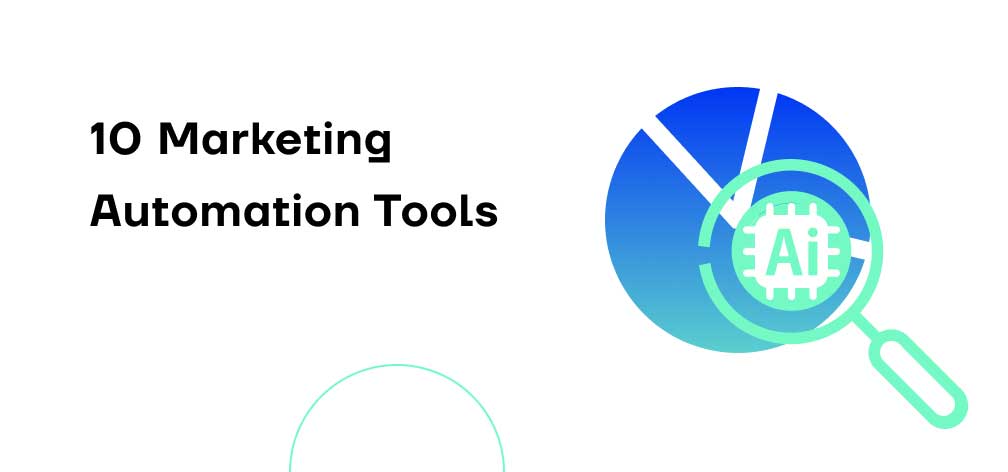 When does Marketing automation fail?
Marketing automation can fail when it is not properly planned or implemented. For example, if the automation system is not properly configured or if inaccurate data is used, the results can be ineffective and unreliable. Additionally, if the system is not monitored and adjusted as needed, it can lead to poor customer experiences. Finally, if automated emails are sent too frequently or are too generic, they may be ineffective at engaging customers.
How to measure a marketing automation campaigns?
1. Track Conversion Rates: Track the percentage of leads that make it through the entire marketing automation process and are converted into customers. This can give you an indication of how successful your campaigns are at nurturing leads.
2. Monitor Engagement: Monitor the level of engagement with your marketing automation campaigns. See how many emails were opened, how many links were clicked, and what types of content are getting the most response from customers.
3. Calculate ROI: Calculate your return on investment (ROI) for each campaign to determine its effectiveness in meeting goals and driving sales.
4. Measure Lead Quality: Measure lead quality by tracking metrics such as contact engagement, lead source, lead score and purchase intent to understand which sources produce high-value leads and which ones don't.
5. Analyze Web Traffic: Analyze web traffic to see how visitors interact with your website after receiving a marketing automation email or campaign message to better understand customer behavior and interests.