Email Marketing Platforms
Many to choose from but only few that can actually deliver on their promises.
Tips
When it comes to digital marketing and other popular forms of conversion optimization, email marketing deserves to be on the top of the list. At an estimated $40 return per $1 spent, the ROI of email marketing exceeds other options such as SEO, Internet display, Keyword Ads, Catalogue and Banner Ads which all come in at $22.24, $19.72, $17, $7.30 and $2 per $1 spent respectively.With the increasing demand for email marketing solution, a lot of online platforms has been built and is serving the sole purpose of marketing through the email. Constant Contact, Drip, ConvertKit, MailChimp, and Aweber are just a few of the many email marketing tools available out there. Not quite sure what's right for you?If you are just learning about email marketing and are searching for the right kind of tools for you then here are some of the pros and cons for each of these tools.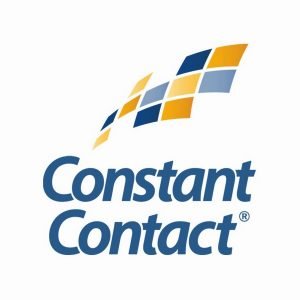 Constant Contact
Constant contact serves as an online email list management service provider. The product offers over 400 free templates that users can use to create email list emails and newsletters.ProsCons
60-day free trial that is more than what many other providers allow
Extensive template collection
Easy to use and good for beginners
Import/Export mailing list function
Safe and secured
Reliable anti-spam policies
Expensive service with only 5 image storages for free. Extra image storage each accrues a $5 charge monthly
Cannot cancel services or deactivate online. Customers must call to cancel services
Mediocre customer service
Limited customization options
No Autoresponders
Poor list management features with limited options per account

Drip
Drip ranks as one of the most powerful email marketing service provider for bloggers, eCommerce, and marketers. The platform has a wide array of tools with integration add-ons for all the popular website with shareable automation workflows.ProsCons
Comes with a plethora of triggers and actions for automation
Allows creation of more personalized emails with its liquid templates
Use the email blueprints to get started quicker
Power segmentation with both tags and events
Shareable automation workflows
Lead scoring allows users to discover most valuable leads
There could be more 3rd party integrations
Takes a while to master
Comparatively expensive
Slow Customer service responses
Unable to send automated emails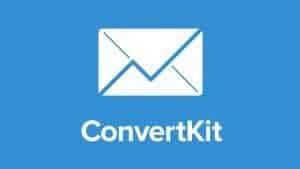 Convert Kit
ConvertKit is an email marketing platform that is renowned for its functionality and extreme ease of use. ConvertKit also allows easy management for auto-responders that allow users to send drip emails and comes with a landing page builder
ProsCons
Allows users choose and create a variety of form types
Comes with a landing-page builder
Support channel and customer support is brilliant
Comprehensive and concise subscriber acquisition reporting
Allows alternative rule building for rudimentary automation
Runs a tag-based subscription system and has the ability to use merge tags to create dynamic emails
Limited reporting data
A/B testing functionality is limited
Limited options for customization of email templates and forms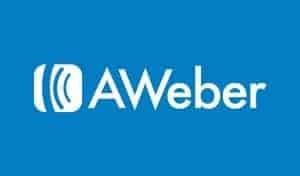 AWeber
AWeber is a very popular email marketing platform with a considerable number of tools that serve both small and medium businesses. AWeber is easy to use and connects effectively to platforms like WordPress with more extensive support options.
ProsCons
Very easy to use
Extensive support options compared to competition
Fair and reasonable pricing
Extensive list management features
Excellent import functionality
Very responsive email templates
Seamless integration with 3rd party apps and tools
Large variety of template options
Strong reporting features
Easy and functional data segmentation features
No split testing
Some of the templates appear a bit outdated
Basic marketing automation functionality
Poor RSS to email templates feature. The templates can't be edited with the drag and drop email builder feature
Inability to include or exclude multiple segments at a go when working on e-newsletters.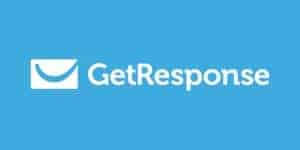 Get Response
GetResponse is also one of the more popular email marketing service solutions that serves beginners and small businesses extremely well. The platform is equipped with amazing marketing automation tools that simplifies email marketing as well as a drag and drop builder than can create your emails in minutes.
ProsCons
Very easy to use
Forms are attractive and responsive with lots of stock images and templates
Extensive 3rd part lead integration
A/B testing
Auto responders and tracking feature available
Drag and drop email editor feature
Survey options
Extensive email automation and list building options
Can get comparatively expensive as your mailing list grows
Statistics can be easier setup and lacks a download option
Surveys need a little more customization
Customer service can be better
SalesForce integration can be improved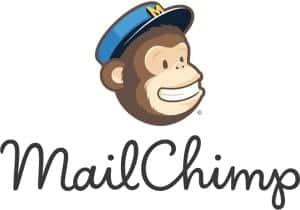 Mail Chimp
MailChimp is arguably one of the most popular email marketing solutions out there. The service comes with an easy-to-use interface, great customer support, and awesome tools. On the integration, MailChimp works seamlessly with Shopify, Magento, WordPress and many other platforms.
ProsCons
Many responsive design and templates for easy use
Functional native apps
Merge tags
Autoresponder
List management and segmentation
Tracking and analytics
Wide array of integration options
Thorough reporting
Excellent freemium plan that allows up to 12000 emails to 2000 subscribers
Email automation is email
Plans can be expensive
Email segmentation features are limited
Advanced users face limited customization and flexibility

Active Campaign
ActiveCampaign is the go-to platform when thinking of optimizing mail automation services. ActiveCampaign encompasses email marketing, CRM, automation and sales altogether with several tools that enable its users to create more effective email marketing campaigns.
ProsCons
Automation
Beautiful template editors that are responsive and optimized across all devices
Effortless integration with many 3rd party software
SMS feature
Email management based on segmentation and can fetch additional data about your subscribers using their email addresses
Advanced features and thorough reporting
Features may be overwhelming for beginners
Comparatively pricey when you have a big database of subscribers
Need to introduce basic mode as complexity may annoy users
Maybe slowed down by bugs
Customer service could be better
To sum up we don't have any preference on one over another nor we get paid to advertise none of these tools. Our assessment is truly based on our experience using it or testing each of these tools. I hope with this feedback you will find it easier to choose the right tool that you need for your email marketing campaign.
Alternatively, share your thoughts after using one of these or something else. It would be interesting to know users feedback.