Link building tools are software programs that help you build backlinks to your website. If you are a marketer, you need link-building tools, keyword research tools, content optimization tools, and analytics software to help you create successful digital marketing campaigns. You can also use social media management software to help manage your online presence and track the results of your campaigns.
Here are Some of the link-building tools for a successful SEO campaign.
1. Ahrefs
Ahrefs is an all-in-one SEO tool that helps marketers grow their organic traffic by providing them with the necessary data and insights to stay ahead of the competition. It offers a wide range of features such as keyword research, backlink analysis, rank tracking, competitor analysis, and more. With Ahrefs, users can easily identify what's working for top-ranking sites in their niche and replicate those efforts in their campaigns. This makes it an invaluable tool for any marketer looking to maximize their organic search visibility.
Features of Ahrefs:
Backlink Analysis: Ahrefs provides detailed backlink analysis to help users understand the sources of their website's link popularity and identify which links are helping their SEO efforts and which ones are hurting them.
Comprehensive Keyword Research: Ahrefs offers comprehensive keyword research tools with insights into keyword difficulty, search volume, click-through rate, and related keywords to help users optimize SEO efforts for maximum reach.
Competitor Analysis: Ahrefs helps users monitor competitor websites to see what they're up to in terms of content, backlinks, and other SEO activities so they can keep an eye on the competition.
Real-Time Site Audits: Ahrefs offers real-time site audits to keep track of any technical issues that may be holding a website back from achieving its full potential in organic search results.
Content Gap Analysis: Users can analyze their competitors' content strategies with Ahrefs' content gap analysis feature to identify opportunities for creating a more effective content that will stand out in the SERPs (search engine results pages).
Rank Tracking & Reporting: With Ahrefs' rank tracking tool, users can keep an eye on their website's performance in organic search results over time with accurate reporting on keyword rankings across multiple search engines like Google, Bing, Yahoo!, Baidu and Yandex.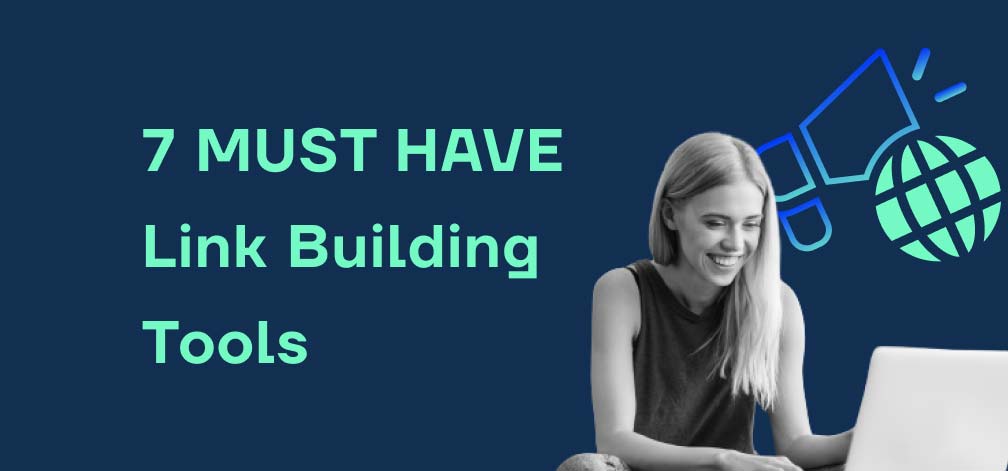 2. Majestic SEO
Majestic SEO is a powerful and comprehensive search engine optimization tool designed to help website owners, marketers, and SEO professionals improve their online presence. With Majestic's suite of tools, you can monitor your website's brand visibility, explore the backlink profile of your competitors, and identify potential link-building opportunities. You can also use Majestic to assess keyword performance, track analytics data, and benchmark against industry standards.
Features of Majestic SEO
Backlink Analysis: Majestic SEO provides an in-depth analysis of the backlinks pointing to a website, including the number of links, the source and destination URLs, anchor texts, link types, and trust scores.
Site Explorer: This feature allows users to search for any domain or subdomain and quickly view various metrics like page authority, trust flow, referring domains, and more.
Fresh Index: The Fresh Index updates every 15 minutes with new links found on the web so users can track newly acquired or lost links in near real-time.
Bulk Backlink Checker: This tool helps users check up to 200 backlinks at once for detailed insights about each one such as anchor text, trust flow, and citation flow scores.
Link Context: Link Context shows which websites are linking to multiple pages within a single website as well as external websites linked together through common anchor text.
Historical Index: Majestic SEO's Historical Index stores over 1 trillion unique URLs from the past 12 months allowing users to look at a website's historical link profile and gain deeper insight into its performance over time.
3. Moz
Moz is a Seattle-based software company that specializes in search engine optimization (SEO). The company provides services such as keyword research, link building, content optimization, and website auditing to help businesses improve their visibility and rankings on major search engines. Moz also offers a suite of tools and services that help marketers track their SEO efforts, including the Mozbar browser extension, Moz Pro subscription service, and more. Additionally, they offer educational resources such as blog posts, webinars, ebooks, guides, and other helpful materials.
Features of Moz
Advanced Link Analysis: Moz's advanced link analysis feature helps users identify high-value links and provides insights into how to improve their website's link profile.
Keyword Tracking & Research:Moz's keyword tracking tool allows users to track their rankings over time, as well as research new keywords to target in their campaigns.
On-Page Optimization Tools: Moz offers a suite of on-page optimization tools that help users optimize their content for higher search engine rankings and better user experience.
Social Media Monitoring: Moz's social media monitoring tools allow users to track the performance of their campaigns across different social networks and measure the impact of their content on social media conversations.
Local SEO Tools: Moz's local SEO tools help businesses increase visibility in local search results and get found by potential customers in their area.
4. SEMrush
SEMrush is an online suite of digital marketing tools that provides users with a comprehensive set of features to help them plan, manage, and report on their SEO and PPC campaigns. It offers keyword research, keyword tracking, backlink analysis, content optimization suggestions, rank tracking, competitor analysis, and more. SEMrush also provides users with access to its own proprietary data sources to more accurately measure the success of their campaigns.
Features of SEMrush
Keyword Research: SEMrush provides keyword research tools that help users identify the best keywords to target for their SEO campaigns.
Organic Research: SEMrush's organic research tool displays data about your website's ranking in organic search results and the performance of your competitors' websites.
Technical SEO: SEMrush offers an extensive suite of technical SEO tools to help you optimize and audit the technical aspects of your website, such as page speed, sitemaps, robots.txt files, and more.
Content Marketing: SEMrush offers content marketing tools that can help you create content based on keyword research data and optimize it for maximum visibility in search engine results pages (SERPs).
Advertising Research: With its suite of advertising research tools, SEMrush allows users to analyze their competitors' ad campaigns and gain insights into how they can improve their campaigns for greater success across multiple channels including Google Ads and Microsoft Ads/Bing Ads platforms.
PPC Campaign Management: With its advanced PPC campaign management features, SEMrush makes it easy to run successful pay-per-click (PPC) campaigns by optimizing bids, budgets, keywords, and more with just a few clicks of the mouse or taps on a screen.
Site Audit & Analysis Tools: Keep track of your website's health with SEMrush's site audit tool which helps you identify potential issues like broken links or duplicate content that may be negatively affecting your rankings in SERPs or causing other problems such as slow loading times or incorrect redirects. Additionally, its link-building analysis feature allows you to measure how well-optimized your backlink profile is compared to your competitors so you always stay ahead of the curve when it comes to SEO optimization efforts.
5. Cognitive SEO
Cognitive SEO is a software suite designed to help businesses and marketers improve their website's visibility in search engine results. The suite offers a range of tools, from keyword research and optimization to link building and content analysis, that can be used to analyze and optimize a website for improved organic rankings. Additionally, Cognitive SEO offers insights into competitors' strategies, helping businesses stay ahead of the curve.
Features of Cognitive SEO
Site Audit: Cognitive SEO's site audit tool is a comprehensive analysis of your website's technical health, providing a detailed overview of the most important SEO metrics. It provides insights into page speed, mobile usability, indexation, metadata optimization, and more.
Backlink Analysis: Cognitive SEO's backlink analysis tool helps you understand the quality and quantity of external links pointing to your website. It can also help you identify new link opportunities to boost your rankings on Google and other search engines.
Keyword Research & Tracking: Cognitive SEO's keyword research and tracking tool help you discover new keywords related to your business and track their performance over time. It provides insights into keyword competition, search volume, CPC, and more so you can make informed decisions about your keyword strategy.
Content Optimization: Cognitive SEO's content optimization tool helps you optimize existing pages for better visibility in search engine results pages (SERPs). It suggests improvements based on a range of metrics such as readability score, word count, title length, etc., so that your content is optimized for both users and search engines alike.
Rank Tracker: Cognitive SEO's rank tracker tool tracks the performance of individual keywords as well as organic traffic from all major search engines in real-time so that you can see how effective your SEO efforts are at any given moment in time.
6. Linkbird
Linkbird is an all-in-one SEO software that provides users with a suite of tools to help them optimize their website for search engine ranking. It includes keyword research, backlink analysis, competitive analysis, website auditing, and more. Link bird also offers analytics and reporting features to help track performance over time.
Features of Linkbird
Automated link building: Linkbird's automated link-building feature allows users to create and track campaigns, find backlink opportunities, monitor their performance, and analyze the success of their outreach.
Content marketing: Linkbird provides comprehensive content marketing tools to help users research topics, optimize blog posts for SEO, and promote content on social media.
Competitor analysis: Through competitor analysis, Linkbird helps users understand what strategies their competitors are using to outperform them in search engine rankings.
Reports: Linkbird provides detailed reports that show users how their link-building efforts are performing and make it easy to identify areas of improvement.
Social media monitoring: With its social media monitoring tool, Linkbird helps users track mentions across multiple platforms and quickly respond to customer inquiries or complaints.
7. OpenLinkProfiler
OpenLinkProfiler is a free online tool that can be used to analyze the link profile of any website. It provides detailed information on the websites linking to a given domain, including link strength and trustworthiness, anchor text, and more. It can also be used to check for potential link risks such as negative SEO or malicious links.
Features of OpenLinkProfiler
Comprehensive Backlink Analysis: OpenLinkProfiler provides detailed information about backlinks, including page rank, anchor text, link strength, and more.
Link Quality Metrics: The platform offers metrics for evaluating the quality of backlinks, such as the number of external links on a page and the domain age associated with each link.
Detailed Reports: Users can generate detailed reports on their website's backlink profile, including individual URL analyses and comparisons between different domains.
Domain Popularity Analysis: OpenLinkProfiler also provides information about how popular a given domain is compared to others in its category or industry sector.