Globally, cryptocurrencies and blockchain technology experienced significant growth in 2021, with many digital assets hitting all-time highs. It is safe to say that this growth is down to global acceptance and adoption of different facets of blockchain-based projects and digital assets. Massive adoption has also led to increased infrastructure development and market capitalisation for the cryptocurrency markets.
In 2021, the crypto markets saw the mainstream adoption of different exciting blockchain-based concepts. For example, several metaverse projects saw tremendous growth due to more mainstream adoption from crypto enthusiasts and investors. The past year also saw the rise of non-fungible tokens (NFTs), which continued in 2022 despite the recent dip in the value of Bitcoin and other cryptocurrencies.
Investors and collectors alike are looking for ways to get in on the latest blockchain trend with Non-Fungible Tokens (NFTs). A massive push for the NFTs has led to some of these tokens fetching insane prices. Let us examine some of the most expensive and iconic NFTs sales over the past few months. To begin, let us briefly review NFTs.
What are Non-Fungible Tokens?
NFTs are cryptographic assets embedded with specific metadata and identification codes built on blockchain technology. Due to the uniqueness of their identification codes and metadata, each NFT is different from other non-fungible tokens.
As its name implies, NFTs are not fungible, meaning they are identical to other NFTs. NFTs cannot be used as a medium of exchange for business transactions. In comparison to cryptocurrencies that share equal units and value, non-fungible tokens differ in value.
There are many ways to use non-fungible tokens. A non-fungible crypto asset can serve as a digital representation of real estate and artwork. This is possible because NFTs operate on blockchain technology. Since non-fungible tokens are unique and enable the creation of real-world scarcity of digital objects, they are perfect for artists looking to profit from their art creations.
Currently, NFTs are redefining the art world with several NFT marketplaces available to connect artists to art lovers and collectors while eliminating intermediaries. Listed below are some of the most expensive NFTs recently sold. This list collects the 10 of the most costly single-NFT sales to date (in U.S. dollars). Our list comprises single edition Beeple pieces and a wide range of Cryptopunks avatars.
All Time High in the City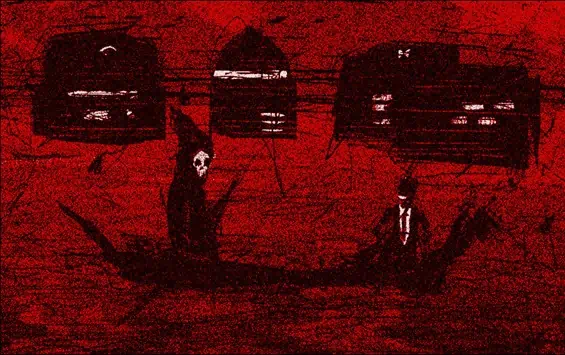 All Time High is a pricey animated image created by popular NFT artist XCOPY. All Time High was initially sold for $2.9 million (then 1,000 ETH) in September 2021. Then in January 2022, four months after its first major sale, this NFT was sold again for nearly $6.2 million (1,630 ETH).
CROSSROAD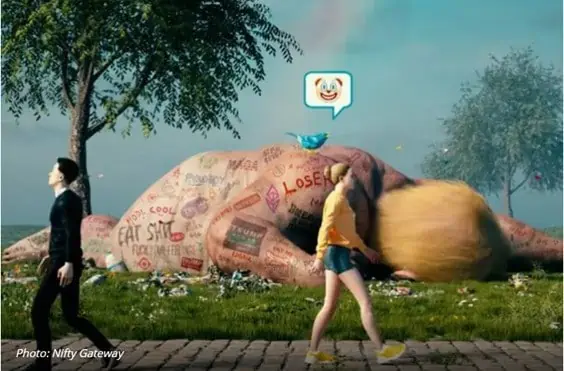 CROSSROAD is the first digital NFT from famous digital artist Beeple to make our list for the most expensive NFTs. This animated NFT shows a naked figure resembling Donald Trump lying in a defeated heap, and there are lots of profane words written on his bare body.
Beeple initially created this artwork to reflect the outcome of the 2020 US elections. In the case of a loss for President Trump, the artwork would serve as an anti-Trump messaging. In contrast, the animated NFT would have shown him striding through flames while wearing a crown if he had won the election.
Popular NFT marketplace Nifty Gateway served as the point for brokering the sale of this art piece, and it was purchased for $6.66 million by an anonymous buyer. The sale took place four months after CROSSROAD was initially purchased from Beeple. It is worth more than 10 times what it was originally acquired for at its current price.
Crypto Punks
The CryptoPunk collection has become the gold standard for NFT trading worldwide, created and released by developers from Canada, Larva Labs, in 2017. It has generated more than $2 billion in trading volume and yielded dozens of sales worth over a million dollars. It has also inspired the creation of many other top-rated NFT projects, including the Bored Ape Yacht Club. Let us examine a few of them.
CryptoPunk #8857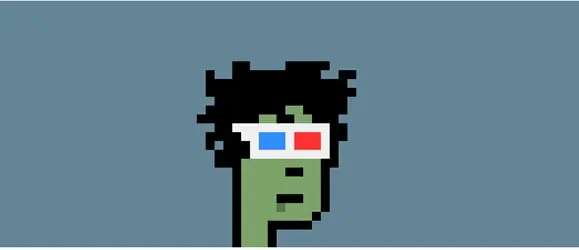 A part of the CryptoPunks NFT, this NFT is Currently owned by address 0xdf37ac. CryptoPunk #8857 is a zombie avatar with wild hair and 3D red-and-blue glasses. Within the CryptoPunks NFT, 447 punks share the same wild hair feature with CryptoPunk #8857. Similarly, 286 punks have 3D red-and-blue glasses just like this NFT.
In its first major sale in May 2018, this NFT was old for $1,500. In September 2021, its sale value increased, and it was ultimately resold for $6.63 million (or 2,000 ETH) to address 0xdf37ac.
CryptoPunk #3100
Just like CryptoPunk #8857, other crypto punks have been acquired for ridiculous prices. For example, CryptoPunk #3100, primarily known for its headband, was purchased in March 2021 for $7.51 million or 4,200 ETH.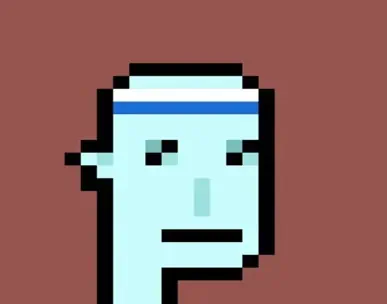 CryptoPunk #7804
CryptoPunk #7804 is another expensive NFT in this collection. It is a part of the nine alien CryptoPunks collection, and it is famous for its three main accessories: pipe, shades, and a forward cap.
Dylan Field, CEO of California-based design software company Figma, arranged the sale of this NFT. In March 2021, CryptoPunk #7804 was sold for 4200 ETH or $7.5 million.
CryptoPunk #4156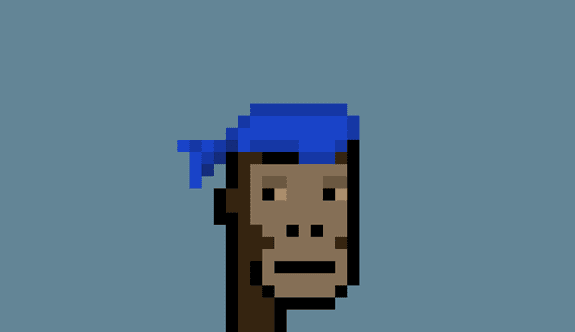 The main accessory in this NFT is the blue bandana on the head of the NFT. Initially purchased for 650 ETH or $1.25 million In February 2021 by a crypto trader named Punk 4156. This NFT was resold for 8x its initial price by December 9 2021. The total sale price is calculated to be around $10.26 Million.
There are other CryptoPunks NFTs that have been sold for higher prices. For example, CryptoPunk #7523 was sold for $11.8 Million. Similarly, the CryptoPunk #5822 NFT was sold after a bid worth $23.7 Million was accepted by its owner. This NFT is part of the alien avatar collection, and it is the rarest NFT mong other non-fungible tokens in that collection.
CryptoPunk #5822 currently holds the record of being the most expensive CryptoPunk ever. Deepak Thapliyal, CEO of Chain, a cloud blockchain infrastructure company, bought this NFT in February 2022.
TPunk #3442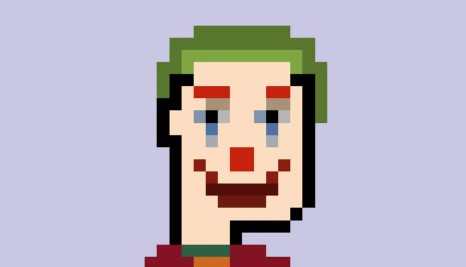 A variety of knock-offs have sprung up in response to the success of CryptoPunks. These NFT projects have been created on the Algorand, Stack, Solana, and Tron blockchains.
Built on the Tron blockchain, the TPunks NFT project has enjoyed moderate patronage from collectors. Generally, TPunks are valued at not too pricey, with the cheapest one going for about $130. However, in a break from the norm, a TPunk NFT was purchased with $10.5 million or $120 million TRX by the co-founder of the Tron Network, Justin Sun.
The purchase is seen as many within the NFT space a move to push the value of the TPunk NFT collection. Shortly after making the purchase, Suns stated his intention to donate TPunk #3442 to the APENFT project. The APENFT project uses the Tron network to tokenizes artwork.
HUMAN ONE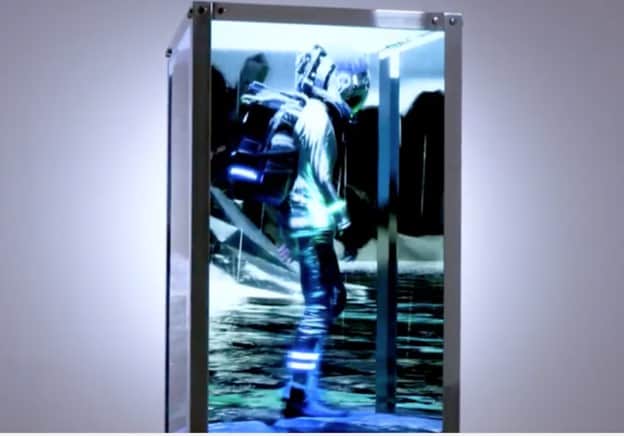 Human One is another Beeple creation that was unveiled in late 2021. In this NFT, there are screens on every side of the sculpture. NFT portrays a person walking through ever-changing environments in a spacesuit.
Beeple uses this hybrid piece composed of digital and physical aspects to reflect on his ever-growing artistic ambitions. Reflecting on reality, he goes beyond his digital canvas. This exciting art piece was purchased in November 2021 by Ryan Zurrer for $28.9 million. Ryan is a former partner at Polychain Capital.
Clock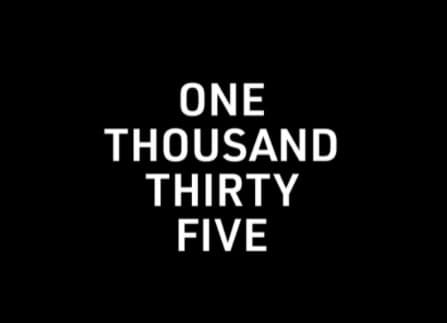 The clock is the second most expensive NFT asset. Created by Murat Pak, its theme reflects WikiLeaks founder Julian Assange's total number of days in incarceration. The Clock NFT is very dynamic because it combines different aspects of the crypto industry. Those aspects include cryptocurrency fundraising and decentralized autonomous organizations (or DAOs).
AssangeDAO is a decentralized autonomous organization fighting for Julian Assange's freedom. This platform leveraged on hosting platform Juicebox to raise funds and purchase the Clock NFT.
Using this hosting platform, AssangeDAO raised $52.7 million or 16,593 ETH to complete the purchase. The funds were donated to the Wau Holland Stiftung Moral Courage Project as part of Assange's defense.
Everydays: The First 5000 Days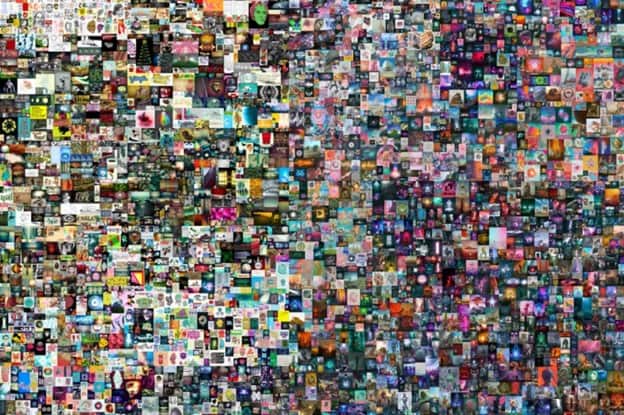 This NFT currently holds the record for the most expensive non-fungible artwork globally. Created by Mike Winkelmann (Beeple), this NFT is the first digital artwork to be sold at Christie's, a popular and renowned auction house. As part of his Everydays series, Winkelmann created a collage using 5000 digital images.
During the bidding process, Tron cofounder Justin Sun launched $60.2 million for this NFT. However, Everydays: The First 5000 Days was acquired by Vignesh "Metakovan" Sundaresan in March 2021 for $69.3 million.