Earn NFT : Top 10 Play to Earn NFT Games
The emergence of non-fungible tokens is revolutionizing the online gaming scene worldwide. Game developers have birthed a new and improved gaming order by leveraging blockchain technology and NFTs.
These development results have led to the rise of blockchain-based play to earn NFT games. Apart from assigning vital roles to each player, play-to-earn games also ensure each player receives rewards for their in-game actions.
In addition to offering gameplay rewards, play-to-earn games also deliver a unique and immersive gaming experience to their users. This article will provide you with the top ten NFT games currently available. However, before we begin our review, let's define what a play-to-earn game means.
What Is A Play-to-Earn NFT Game?
A play-to-earn NFT game is a blockchain-based game that combines traditional gaming concepts with unorthodox gamin structures. Generally, these games are built to ensure users have increased control over in-game assets. These assets include skins, weapons, characters, and virtual lands.
As previously stated, NFT games are built on blockchain technology. In this way, these games can maintain a crypto-based economy. In many NFT games, cryptocurrencies function as native and in-game tokens. Additionally, users will find non-fungible tokens on these platforms.
The adoption of NFTs as in-game tokens is down to their uniqueness since they are tamper-proof and distinguishable from other NFTs. These digital assets also ensure the rarity and authenticity of several in-game items. These features explain why some blockchain game assets are more expensive than others.
Although there are some NFT games like Splinterlands and Gods Unchained that are free to play, most require users to spend some money to begin gameplay. Others, however, require a certain amount from players looking to progress further during gameplay. Play-to-earn NFT games usually reward their players with crypto assets or non-fungible tokens.
Let us now review some of the most popular play-to-earn NFT games in the crypto industry today.
Axie Infinity
Axie Infinity is a battle and trade game built around Ethereum minted NFTs called Axies. The game concept is built around collecting, breeding, raising, and trading Axies with other players. Additionally, players can use their Axies to battle with other online users.
The game provides a wide range of Axies, and users are allowed to develop their in-game pets in various ways. Usually, players who win battles during gameplay will be rewarded with Smooth Love Portions (SLP), an in-game token in the Axie universe. Players can exchange their SLP tokens for the AXS token. The AXS token is the native token for Axie Infinity.
This game has over eight million registered players, with more than one million users who play daily. Currently, one AXS token is worth $30.10.
The Sandbox
The Sandbox is another popular blockchain-based game that rewards players for participating in gameplay. This NFT game allows players to build, craft, and survive in an immersive and blocky metaverse.
The game provides its users with the opportunity to buy LAND and build houses of their choice. Players also can go on quests to earn the Sand token, the native game currency.
Players can participate in several quests using creativity, strategic thinking, and survival skills. Participants can also purchase and sell NFTs. Players can also reach higher game levels as they build more items. Currently, the Sand token is worth $1.98.
Decentraland
This virtual reality site provides a platform for its users to buy and develop land in any way they choose. Users can also create a 3D world by leveraging tools provided by Decentraland. Some current landowners on the Decentraland platform have made virtual stores open for business. At the same time, others have created virtual games on the platform.
To join this project, players must open an Ethereum wallet. This wallet will allow users to buy and store MANA, the native token of the Decentraland platform. Currently, the MANA token is worth $1.44.
Alien Worlds
This NFT DeFi metaverse game is built around economic collaboration and competition among players exploring different planets. Players in this game compete for Trilium (TLM), a token required for controlling other planet DAOs (decentralized autonomous organizations). This token is also essential for gaining access to further gameplay as players move up levels.
Alien World players can mine the TLM token after acquiring NFTs. They can also complete in-game quests and engage in battles for supremacy. There are a variety of game strategies players can apply.
Your choice of strategy will determine which types of NFTs are most appropriate for your gameplay. Additionally, players can influence the game's direction by voting to elect the Councillors of six Planet DAOs. According to recent estimates, Alien world has over 760 thousand registered users.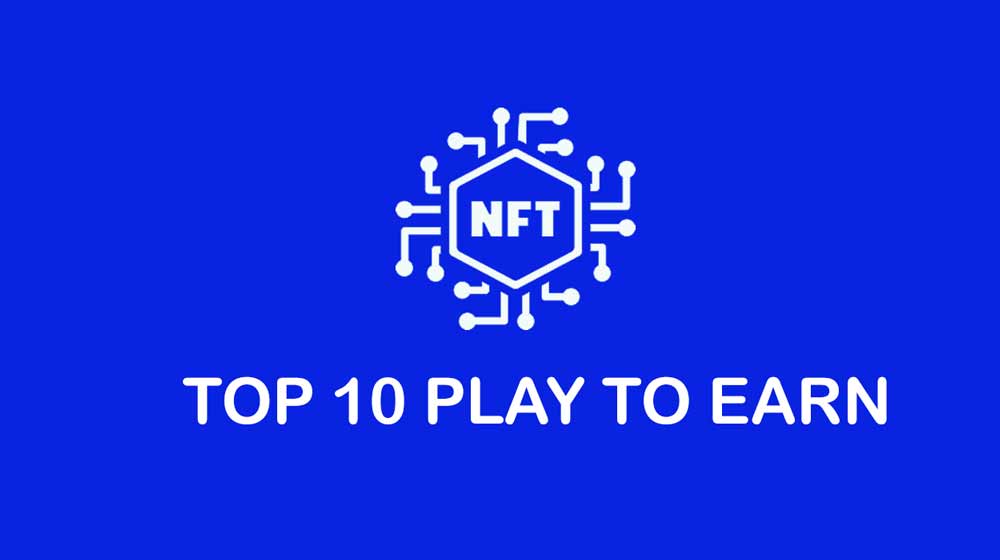 Zed Run
One of its kind, this horse racing-themed play-to-earn game offers something different from other NFT games. The game allows players to curate various NFT horses. Users can then trade, sell, or buy these NFTs on the Zed Run platform. The game also provides opportunities to breed new horses. Players can also upgrade the quality of their horses to increase their value.
Like every other play-to-earn game, players will earn rewards for racing their horses. Betting on other players is also an option to earn money. Zed Run does not have a native token. Instead, it uses the Ethereum token (Ether) for all transactions. These include payment for winnings and sales horse NFTs.
Gods Unchained
Gods Unchained is an NFT game that centers around energetic and commanding beings. These beings or Gods each possess unique abilities that come in handy during gameplay.
A crucial part of the game revolves around NFT cards. Players are allowed to collect NFT cards to compete against other players. The GODS token is the native currency for the God's unchained game. Using the GODS tokens, players can buy in-game NFT cards. However, players can also earn these NFT cards by overcoming their opponents during battles.
Splinterlands
Splinterlands is another unique play-to-earn game that makes our list. This free-to-play card game allows players to earn rewards for simply playing. However, to earn rewards, players must win their card matchups.
The process for gameplay is relatively simple. Players must, however, purchase a starter pack of cards. They must also register a Steem account and move their pack of cards unto the Splinterlands platform.
A player's first collection of purchased cards may contain rare cards in some instances. At other times, players may find multiples of the same card type in their starter pack.
Such players can combine these identical cards to increase their effectiveness during gameplay. As an alternative, they can sell one of the identical cards in exchange for cryptocurrencies.
Players must carefully study their cards before they begin to compete in quests or battle with other players. If you succeed in these activities, you will earn more cards.
Blankos Block Party
Blankos Block Party is a multiplayer NFT game with a party theme. This game offers users the opportunity to complete quests and play mini-games in exchange for the Moola (MLA) token.
Among other things, players can create unique assets to boost their in-game abilities. These assets also serve as non-fungible tokens. Similar to every other NFT game, players can trade, sell, or buy the uniques assets created within the game.
This game has a solid reputation among play-to-earn games since it allows users to earn NFTs while having fun. Additionally, users can trade their Moola tokens for other digital assets using external crypto exchanges.
My DeFi Pet
In My DeFi Pet, users raise virtual pets to earn money. These virtual pets can be bought, traded, or sold on the marketplace located in the game. Apart from raising virtual pets, users can also create and customize their own unique NFT pets.
Among other things, users can customize their own virtual pets while incorporating exciting features like fur patterns, color, head shape, monogram style, and wings on their pets. The My DeFi Pet game is built on Binance Smart Chain. The game is also available on the Kardia Chain.
DPET, the in-game currency, is used for purchasing items on the game's official website, as well as for trading NFTs. Additionally, DPET coins can be used to purchase food, clothes, and other items for virtual pets in the marketplace.
Star Atlas
Star Atlas combines top-notch graphics with expansive space exploration gameplay while ensuring players have access to carefully-designed strategy elements.
An astronomy-themed play-to-earn NFT game, Star Atlas offers players the chance to explore space. In addition, there are opportunities to earn and exchange NFTs of stars, planets, and several other items during gameplay.
Planets and stars in the game have unique features. As a result, users will enjoy different in-game experiences during gameplay. In this virtual universe, it is possible to travel at warp speed and discover new worlds.
Like many other blockchain-backed games, Star Atlas makes use of two cryptocurrencies as its in-game tokens. The POLIS token serves as the governance token for this platform.
On the other hand, the ATLAS token serves as the utility token. Users who wish to generate more POLIS tokens must earn a large number of ATLAS tokens during gameplay.