Artificial intelligence (A.I.) is a term used to describe machines performing human-like cognitive activities such as learning, understanding, reasoning, and interacting.
Artificial intelligence can take many forms – it could be a computer program in technical infrastructure, a part of the production process or an end user product. A.I. lives right under our noses and is transforming the way in which modern societies live and work.
Today, smartphone smart assistants, such as Siri, perform a variety of tasks for users like provide maps and issue directions, improve security, and more.. A.I. also matches prices and cars when one orders a ride using the Uber or Lyft app.
With the rise of A.I. come the important questions of how much it will affect businesses, consumers, and the economy in more general terms. Employees are increasingly interested in knowing what A.I. means for their job and income, while businesses are also keen to find ways in which they can capitalize on the opportunities presented by this powerful phenomenon.
There is a belief that A.I. technologies have the potential to revolutionize production and contribute to addressing major global challenges of environmental protection, population explosion and stagnating annual economic growth rate.
Only time will tell where A.I. can lead us. Here are some examples of how Artificial Intelligence is currently impacting our world in 2020:
Economic Impact of AI
As per the World Intellectual Property Organization's (WIPO) reports, the number of patents in machine learning is currently highest among the main application field of A.I., while deep learning and neural networks are the fastest-growing A. I. technologies.
The largest number of A.I. related patents are in areas such as telecommunications, transportation, life- and medical sciences, and personal devices that compute human–computer interactions. Smart cities, agriculture, e-government, banking, and finance are the most dynamically growing areas of the A.I. application.
Today, China, the United States and Japan combine for 78% of the total AI-related research and filings in the world. A huge pool of relevant data is a must for a thriving A.I. ecosystem, and these 3 countries have steadily been providing that over the last number of years.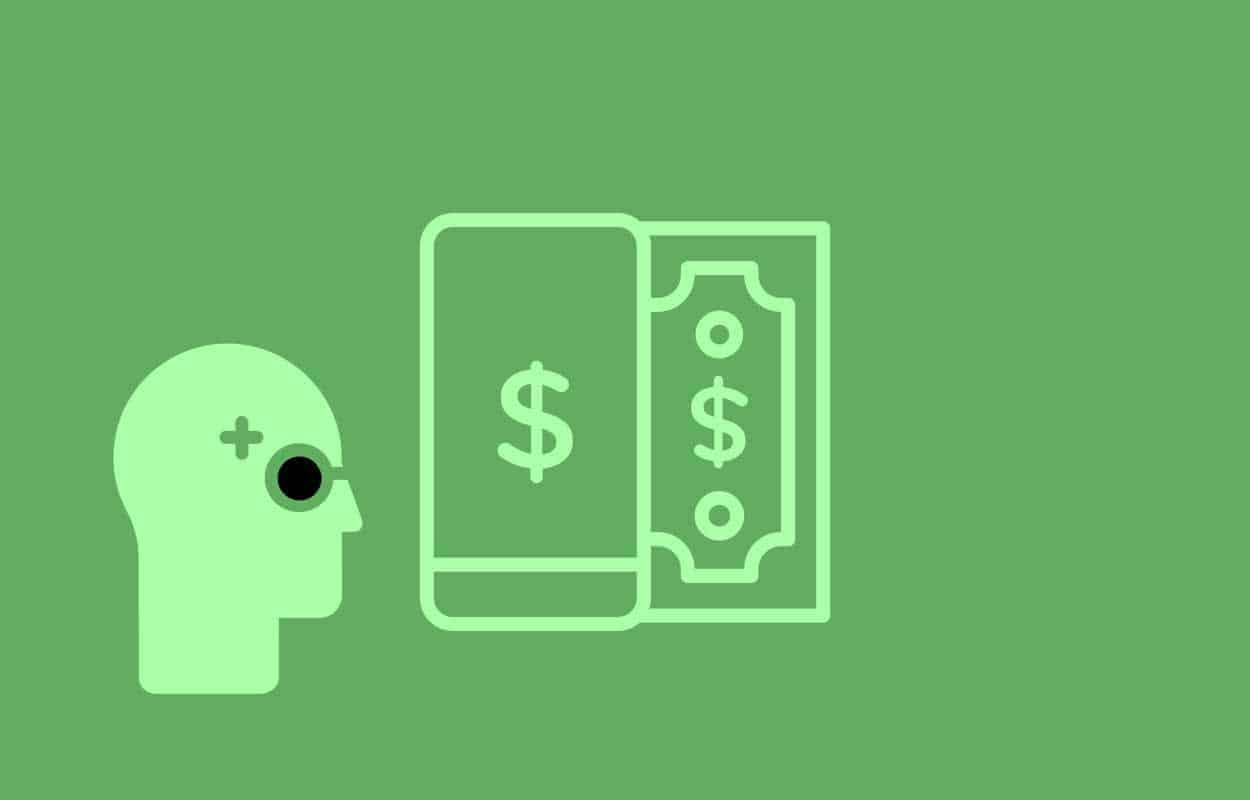 Economic Potential of AI
A.I. has a significant impact on the economy and is really driving growth in three important ways.
A.I. is leading to a major increase in labor productivity. Innovative technologies are enabling more efficient workforce-related time management processes to be implemented and followed.
A.I. is creating a new virtual workforce powered by 'Intelligent Automation' capable of solving problems and self-learning.
The economy is benefiting from the diffusion of innovation, which affects different sectors and creates new revenue streams.
For example, Facebook's partnership with Reliance Jio in India will enable neighborhood stores (Kirana) to transact digitally with customers and realize the nation's goal of ease of living and ease of doing business. The mission is accomplished by artificial intelligence-driven customer centric roadmap executions that are truly innovative. You can read more about this new venture in this article by Mckinsey.
The 4th wave – an A.I. wave of industrial revolution – is accomplished with the help of the data generated from the Internet of Things (IoT). The IoT data we can compile is many times greater in volume, as well as richer in variety, than the data generated by the current 'Internet of People' data. A.I. is facilitating the standardization of this process and enhances the personalization of products and services to individuals because of the IoT.
A.I.is leading to major productivity gains in the near term, based on automation of routine tasks, which is likely to affect capital-intensive sectors such as manufacturing, transport, and health care. The automation will include extended use of technologies, such as robots and autonomous vehicles.
Productivity will also improve due to improved collaboration methods between the workforce and A.I. programs across all kinds of businesses. Significant investment is being made in software, systems, and machines to build assisted, autonomous, and augmented intelligence with the goal of making a big difference. This would not only enable the workforce to perform its tasks better and more efficiently, but it would also free up time for employees to work on higher value-added activities.
The personalized and higher-quality AI-enhanced products and services we've seen emerge have become important and their availability is likely to boost consumer demand that would, in turn, generate more data. Increased consumption creates a virtuous cycle of more data touchpoints and, because of this, produce more data, deeper insights, better products and, in return, more consumption.
A.I. is likely to create a shock in labor markets and costs incurred to manage labor-market skilling and transitions will have negative effects, such as loss of domestic consumption due to unemployment. Directly related positive effects will also be generated by increased revenues and employment in sectors that develop and manufacture these AI technologies.
Impact of AI on Heavy Asset Industries
Technologies such as IoT, 5G, cloud computing, big data analytics, smart sensors, augmented reality, 3D printing and robotics are transforming manufacturing by integrating digital technology, the Internet, and production infrastructure into one system.
In the smart factories, production processes would be connected, and machines, interfaces, and components would be linked using A.I. solutions. A.I. appliances will be trained using large data, which would in turn optimize the manufacturing processes. Development of automated learning processes is leading to rapid deployment of A.I. in production processes.
The phenomenon is likely to boost the competitiveness of the manufacturing sector through efficiency and productivity gains enabled by data analysis, and efficient supply chain capabilities. A.I. would also boost automation, ensure improved quality control of products and processes, while also ensure timely maintenance and near-zero downtime of products. Manufacturers will gain new market share with customized and higher quality products.
A.I. would facilitate the rise of large scaled organizations and, at the same time, empower small players (and even individuals) to take project work performed by bigger companies.
Other effects that A.I. is making are increased competition, which would give rise to market leaders and laggards in every industry sector. The slow adopters or non-adopters are likely to experience some economic decline and the market share is likely to shift from the laggards to the leaders.
A.I. already has a significant impact and great commercial potential in sectors such as marketing and sales, supply chain management, logistics and manufacturing, while the transportation, logistics, automotive and technology sectors are making progress in A.I. adoption.
Current A.I. adoption levels across the world vary, making it possible that the gap between advanced and lagging countries will widen. The high wages in developed economies create a stronger incentive to substitute labor with A.I. than in lower-wage economies which might make it economical for some manufacturers to bring back production from poorer countries.
Impact of AI in Wealth Distribution
Technologies, such as A.I., robotics, and automation, are being adopted quickly across many industries and economies meaning there is a steady stream of new job creation because of the demand in sectors that arise due to A.I. implementation.
There is also job destruction due to the replacement of humans by technology. The A.I. effect will lead to significant workforce shifts across many sectors of the economy and these shifts will be accompanied by changes in the nature and content of jobs, which would probably require reskilling.
Job polarization is probable: lower paid jobs that typically require routine manual and cognitive skills have the highest risk of being replaced by A.I. and automation while well-paid skilled jobs that typically require non-routine cognitive skills will be in high demand.
The pattern of unemployment of the previous industrial revolution indicates that job destruction will be stronger in the short and medium term, while job creation will be present in the longer term. Labor relations will likely adjust quickly and more frequent job changes (and a rise in unpredictable work, self-employment, and contract work) would possibly negate workers' rights as well as the role of trade unions.
Is A.I. Here to Help Us – Or Hurt Us?
The Internet-driven global economy of the late-1990's brought 2 billion citizens out of poverty for approximately 20 years. Technology gave way to new opportunities, new money, and new advancements that we still see happening today.
The A.I.-driven economy promises an ease of living that is appealing to all of us in 2020.
Global citizens can have a high standard of living by paying the optimal price of reskilling, upskilling, and adapting to new behavior. We, as human-beings, have proven that we can adapt to drastic changes while continuing with life's steady flow. 80-year-old men and women are now adapting to this new age by learning how to operate video calls just so they can see their family and friends.
The A.I. enabled smart humans will keep the A.I. economy moving.