Digital Transformation starts with a change in the mindset. Our ability to change and adapt to the changing business environment through the transformation of process, culture, business model, or even exploring a different area to sustain the business interests. Digital transformation is a fundamental shift in our behavior and the way we look at a problem in the form of a solution.However digital transformation is not at all a smooth ride. A lot of companies are not aware of such challenges or are prepared for them. What are those challenges? And why can't a company take that plunge into the journey of digital transformation?
Most importantly Why Digital Transformations Fail ?
Any company is built around the philosophy of delivering goods or services. In order to deliver a good or service with the highest efficiency, the company requires a solid foundation of people, processes, and tools. Any of the segments is when compromised there will be an adverse effect on the efficiency.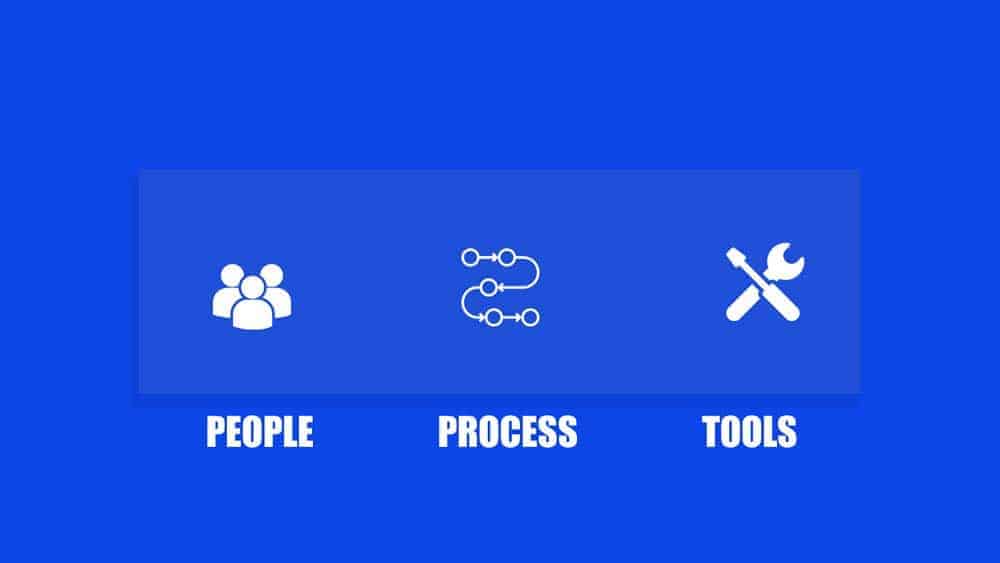 People
Within the context of a company, we see a different background of people come and work together for a common cause or a vision. What happens is as people come from different culture their belief system is also different. Their approach towards solving a problem is also going to be much different from each other.Sometimes their belief system stops them from accepting the ideas of another person. For example, in Asian culture, respect towards superiors and the hierarchy cannot be comparable to the western culture. Our opinions are largely biased and it shows a true reflection of how we approach a problem.Again, body language certain gestures, or even nodding of the head are understood differently in Asian vs western culture.
Now with all the given differences…
How can a company's culture structure support the digital transformation?
How does a company create an environment where the opinion of everyone is discussed and respected?
How open are the leaders in terms of being challenged with the initiative?
Processes
Every company has various processes that help the company with end to end delivery of a customer request. Depending on how efficient the processes are at the end customer benefits from the service delivery.When there is a new digital transformation initiative, the existing processes should normally support the initiative as well. If the process doesn't support the initiative then It needs to be reworked or reimagined.
So what kind of processes would support the digital transformation need? It is a difficult question and quite frankly a lot of companies fail here. Furthermore, there are still other questions…
What kind of processes would perhaps help with the digital transformation?
Does the other challenge remain about the trained human resource?
Now to change the processes does the company have enough human resources trained?
Tools & Technology
Any transformation initiative is supported by using the right tools that suit the need of the company. Tools themselves won't solve the problem magically. I have personally seen companies copying the tools from their competitors or from companies they look up to. The company X is using that tool let's maybe use that tool. How often do you get a similar reaction when dealing with your own leaders? Without knowing the right tool or training the people within the company on the proper usage of the tool the challenges will remain.
So what challenge you are trying to solve with the new tool?
Can people in the company say why they use the tool?
Can people train other newbies on how to use the tool?
How literate are the people within the company on the complexity of the tool?
If we come out of the triangulation of People, processes, and tools there are a lot of underlining reasons Why Digital Transformations Fail.
Absence of omnichannel strategy.
When it comes to digital transformation, decisions are primarily motivated by cost reduction, and most businesses are surprisingly resistant to the idea of change. However, for brands that do have digital transformation priorities, the issue we see most frequently is a lack of customer insight due to the absence of an omnichannel strategy.For example, with an omnichannel approach, all business' service and support interactions exist in one place. Conversations with chatbots, IVRs, Digital Agents, and Live Agents are all detailed and logged in one centralized location for maximum transparency. This approach eliminates the need for customers to repeat themselves and gives reps full visibility into their journey so they can better provide accurate, quick resolutions. It's for this reason that companies who invest in omnichannel solutions increased from 20% to more than 80% in 2020. However, without an omnichannel strategy, these interaction channels are segmented – or "siloed".The idea behind most digital transformation initiatives is to implement an omnichannel strategy for seamless interactions with customers. However, integrating multiple teams, tools, and data across an organization is difficult, and silos often arise. Silos can exist within functional areas themselves, specifically when it comes to data and tools. If tools and platforms aren't tightly integrated, sales and support reps can't get a full picture of their customers across multiple channels or touchpoints.Customers have to repeat themselves on multiple channels which causes frustration and friction in that customer's experience. This siloed approach can impact a business' revenue-generating potential, weaken its shared intelligence, and cause digital transformation initiatives to fail. More importantly, siloed support means brands miss valuable customer insights and information.Being able to access all of this data in one place not only makes for a better product but also creates more efficient and more personalized experiences and interactions between a brand and its customers.
Hiring "Experts" with Template Based Transformation
Digital transformation is an evolutionary process. There are many examples of so-called experts like Accenture, EY, Wipro who have been sued for not being able to keep up with the promises. Most of these companies simply do not understand the digital transformation need. How often do you see a beautiful presentations without any substance. They come up with a set of predefined templates and copy it over and over in every organization they go in. Because they don't spend time understanding the culture of the organization. The need for change and the necessity of tools etc. I guess most organizations go wrong by simply hiring them and hoping for the best. Unfortunately, that's not how digital transformation works.
Digital transformation as a one-time investment
Digital transformation is a journey and it evolves with time. The initiative or goals that the company challenges itself with may not be the same goal in a long run. There must be a constant evaluation of the situation whereby customer-centricity is viewed.Considering Digital transformation as a one-time investment, as they were renewing the computer. This is most common in the old-style leadership business. Where for example they modernize Data Centers but they don't modernize processes or think in the user experience at all.
Another key success factor or failure is don't have digital transformation departments with the empowerment of the boards. If the upper management considers this a spent and not an investment and doesn't separate a team to think in the business in the long term and share responsibilities in the day-to-day of the business all the initiatives going to tank.
Credits:Emma English: HumachJohn Belden: UpperEdgeLeman Oliveros : Cisco