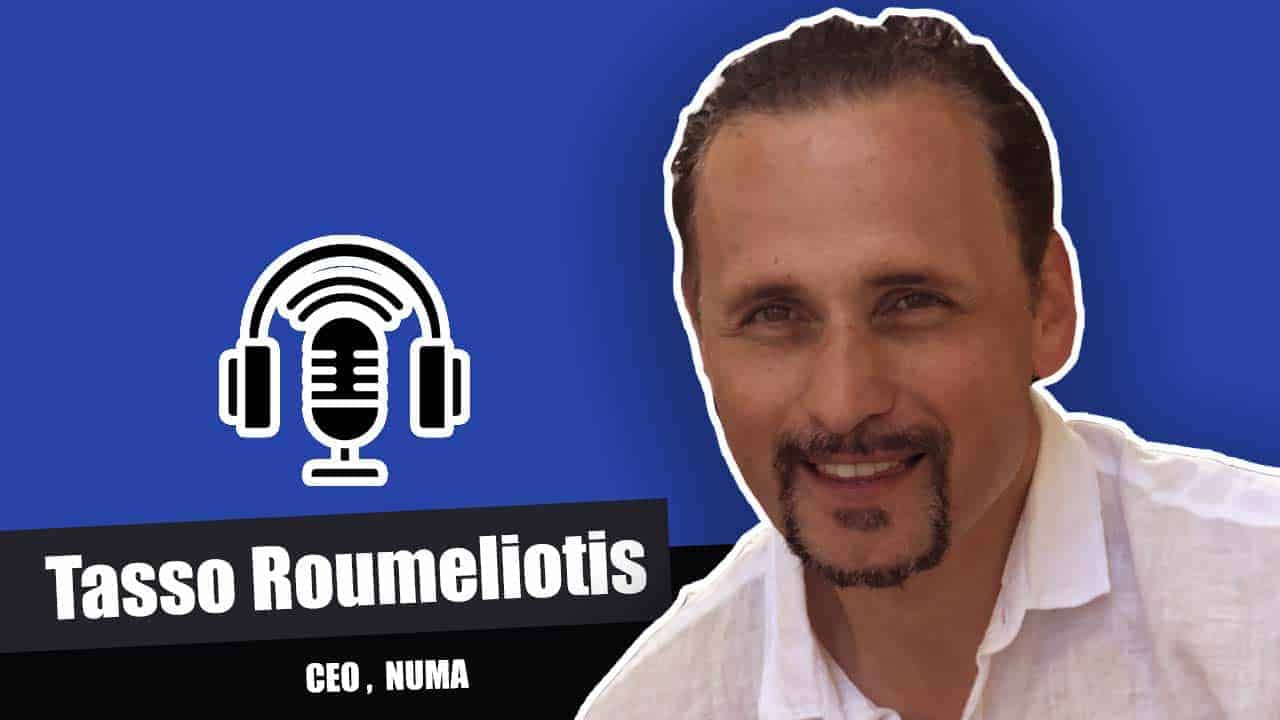 In this episode of the Hitechies Podcast we have Tasso Roumeliotis who is the CEO and Co Founder Of Numa.In this conversation
Tasso talks about his journey as entrepreneur.
Challenges with COVID19
On being resilient as entrepreneur
Diversity in Workspace.
Motivation
How Numa can support businesses.
Who is Tasso Roumeliotis?
Tasso Roumeliotis is currently the CEO & Co-Founder of Numa.Before NumberAI, Tasso founded Location Labs and was an early pioneer in mobile and location-based technology. He built it to 200+ people and eventually sold Location Labs for $220M with only $19M of primary capital invested. Location Labs was profitable for seven consecutive years and was an INC 500 company. He was also an Ernst & Young Entrepreneur of the Year Finalist Award winner.
Before Location Labs, Tasso worked as Vice President for Claridge Investments (Bronfman Family Office) and as an associate in the merchant banking group of Donaldson Lufkin Jenrette. Tasso started his career at Bain & Co where he was the highest ranked associate in his class. He has an MBA from Harvard Business School and a B.Comm from McGill University in Montreal.
What is Numa ?
Numa is an AI-powered virtual assistant and concierge platform created to make consumers lives easier while helping small and medium-size businesses—
Mainstreet USA—thrive in an era where text messaging has become a preferred and more convenient way to communicate. Making a business number textable,
Numa handles and responds to every voicemail, text, Facebook message and more with its AI-based platform that is always learning from employee-
customer interactions and adjusting its answers automatically in a voice uniquely tailored to each business.In the U.S., more than 29 million small and medium-size businesses juggle
hundreds of millions of calls from customers and clients. Yet, failing to
respond to a voicemail, or worse, leaving calls unanswered affects the bottom line. Launched in 2016, Numa was created to make consumers lives easier and Mainstreet USA businesses more responsive and profitable. Leveraging AI, Numa's business messaging platform offers 24/7 text answering and virtual receptionist services to businesses, even when they are closed. By connecting to existing phone systems, businesses can be online in just a few minutes.
How can Numa help you ?
Phone and Text Answering
Caller greeting – After a preset number of rings, Numa answers incoming calls and gives
customers the option to text with a business or leave a voicemail.
Move calls to text message – Numa moves calls to text message, asking callers first if they'd
prefer to text the business, then initiates the conversation.
Text to business phone – Numa enables texting with any business phone, even if it's a landline,
allowing the business to send and receive text messages from the existing phone number.
Instant Text Responses
Auto text replies – Numa is set up to automatically respond to common questions about hours,
appointments and more. Customers get accurate answers while a business stays busy at work.
Machine learning – As the business responds to customer questions, Numa's AI will learn
answers and patterns and prompt more automatic responses.
Flexible Scripts
Customizable responses – Businesses can set answers to common questions to keep Numa
consistent with a brand voice.
Real-time updates – Instantly update Numa's responses at any time for situations such as
holidays and weather.
Easy-to-use Shared Online Inbox
Numa app – Numa's desktop and mobile app gives teams one shared inbox to view, prioritize
and respond to customer messages.
Text and voicemail alerts – Get notified on desktop and mobile devices when customers text or
call.
Conversation records – View detailed, real-time text conversations to keep a pulse on the
customer and staff communication.
Voicemail transcriptions – Quickly scan messages, filter out spam and prioritize follow ups on the
go.
Team Coordination Tools
Roles and assignments – Assign conversations to team members so customers connect with the
right person. Use roles to give varying levels of access to managers and staff.
Escalation management – Escalate high-priority and time-sensitive conversations so they're
resolved first.
Notes and reminders – Leave notes for team members (that customers cannot see) with details
about that specific conversation or customer.