Lets start with a bang ! Will Terra Luna Classic Indefinitely Go Busted ?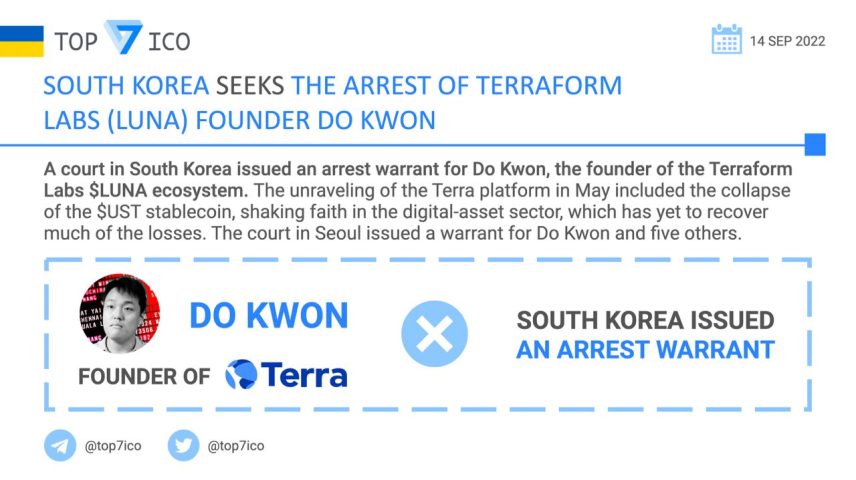 Terra Luna Classic (LUNC) and its "successor" Terra Luna (LUNA) have staged an impressive bullish rally in the past few days. While the recent rally is only a drop in the ocean of recovery for both tokens, many Terra fans and investors are taking it as a sign of a promising future for the Terra token suite. 
To get a better understanding of what's happening, let's take it back to the beginning: 
The Boom and Bust of Terra Luna Classic
LUNC is the native token of the Korean-based crypto company Terraform Labs. The main goal for Terra blockchain was to create Stablecoins and crypto tokens innovatively designed to provide the decentralized freedom that came with cryptocurrencies with the stability of fiat currencies.
The blockchain then implemented a complex yet simple dual token mechanism between the algorithmic Stablecoin TerraUSD Classic (USTC) and LUNC to achieve its stated goal. Based on the mechanism used, USTC's peg to the dollar was guaranteed or preserved by minting and burning LUNC.
Whenever the USTC fell slightly below the $1 mark, LUNC holders were incentivized with an arbitrage opening to burn LUNC when the Stablecoin fell below the peg or mint LUNC when it went above the $1 mark. The perfect symbiotic relationship!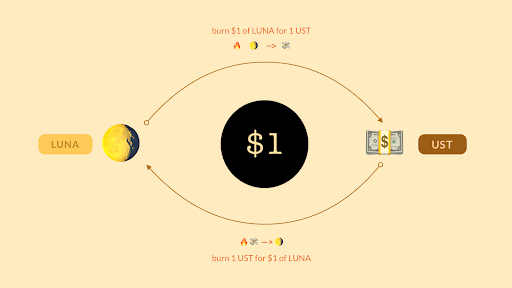 Source: Cryptonews | LUNC-USTC Dual Mechanism
This "push and pull" mechanism was likened to the earth and moon relationship, where both bodies relied on each other for stability.
The success of this system was seen in the price of LUNC surging from under $1 to a peak of $119.55 within less than a year and USTC entering the list of the top five most used Stablecoins.
Sadly, the euphoria did not last long. It all came crashing in May following a Bitcoin crisis and a nearly 90% de-pegging of the USTC. This crisis was exacerbated by Terra's million-dollar dual token mechanism idea, which was supposed to be its biggest strength. Users began minting LUNC like nobody's business to profit off the gaping arbitrage opportunity presented by the de-pegging.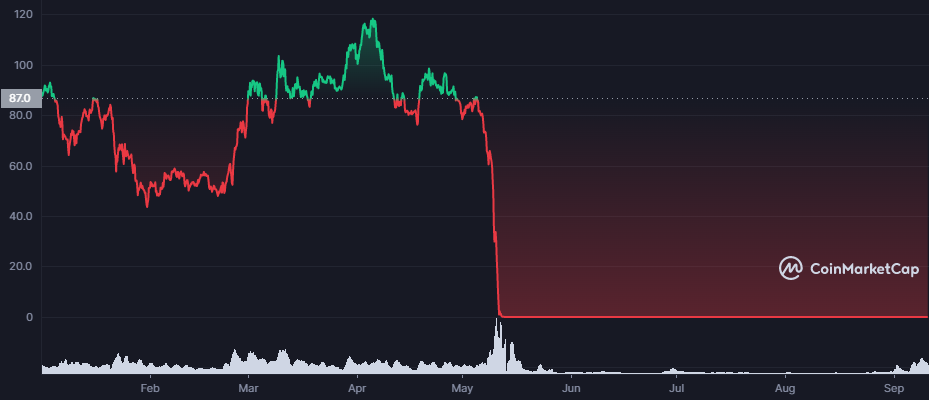 Source – CoinMarketCap | LUNC Year-to-Date Chart
When the dust cleared, the once top-ten largest LUNC had shed 99.99% of its value, essentially becoming worthless. Even worse, its circulating supply has skyrocketed from about 350 million to a jaw-dropping 6.5 trillion tokens!
Why Did LUNC Jump by 270% Within Seven Days?
After the LUNC crash, the founder of the Terra tokens decided to ditch the old blockchain and create a new blockchain and a new native token, Terra Luna (LUNA). The Terra leaders airdropped the new LUNA tokens in varying proportions to old LUNC and USTC holders, who were affected by the crash.
However, after several months of neglect, the Do Kwon-led Terraform Labs seem to have taken interest in their old token again. Recent reports show that Terraform Labs plans on implementing a "tax burn" campaign aimed at cutting down LUNC's hyperinflated supply. This is most likely the reason for the recent rally in the crypto token.
The Terra community approved a proposal that introduces a 1.2% tax on every blockchain transaction involving LUNC and USTC. The proposed framework noted that the "tax" would be automatically transferred to a "burn" wallet, permanently taking them out of supply and reducing supply. According to a statement from Binance, the tax rate is expected to go live on September 20, 2022, at the block height of 9,475,200.
Source – Binance | LUNC Token Burn
LUNC has staged an aggressive 270% rally between August 31 and September 8, while USTC has jumped by over 130% within the same period. LUNC tapped the $5.93 mark on September 8, its highest point since the Terra meltdown in May.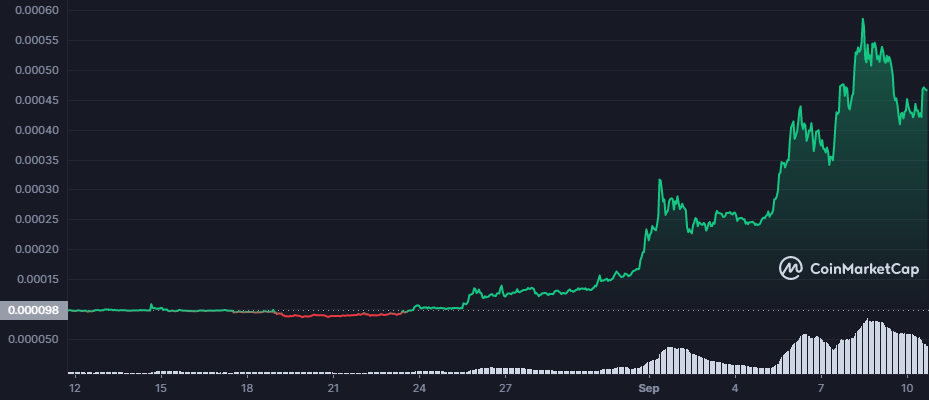 Source – CoinMarketCap | LUNC One-Month Chart
This surge likely comes as traders and investors race to position themselves for what they believe could be an explosive rally for the cryptocurrency.
LUNC's burn tax proposal isn't the only piece of information making waves in the Terra camp. Another proposal is to airdrop free LUNA tokens to holders. The proposal aims to distribute an additional 19 million LUNA to users who did not get their full allocation with the first airdrop earlier this year. The team announced that eligible users have until October 4, 2022, to claim their airdrops.
After remaining quiet all the while its predecessors rallied, LUNA finally joined the party on September 9, posting a meteoric 290% rally within a few hours, tapping a three-month peak of $7.72. At press time, however, the cryptocurrency trades at $6.00 after shedding a few gains.
Has LUNC Become the New Shiba Inu?
"This is a total speculation play and basically turns LUNC into a meme coin at this point" — Howard Greenberg on the recent rally.
While the three-digit weekly and daily gains recorded by the Terra suite of cryptocurrencies in recent times have sparked excitement for some, others see it as a foray into "meme token" territory and have compared it to Shiba Inu (SHIB).
Comparisons between Terra Luna Classic and Shiba Inu have been thrown around more frequently in recent days, which seems inevitable, considering the token now only reacts to social media sentiments and offers no real value except a community.
As you know, Shiba Inu is a "leader" of a slew of meme-based cryptocurrencies that offer no real-world utility or intrinsic value except social media hype and celebrity endorsements.
Closing Thoughts; What's Next for Terra Luna Classic?
According to data from CoinMarketCap, LUNC currently has a circulating supply of 6.15 trillion, meaning that a $1 price tag for every token will give the cryptocurrency a $6.15 trillion market valuation. For context, the total cryptocurrency market valuation was $3.009 trillion at its peak. A $6 trillion LUNC valuation is simply unthinkable anytime within the next decade.
However, this does not rule out the possibility of a steady bullish rally, especially with the upcoming 1.2% taxation system. Although the Terra community could implement a more aggressive token-burning mechanism in the near term, investors will be better served by keeping their expectations low and rolling with the punches.