Top 100x NFT Projects In The Crypto Space
NFT's have become the new fade in the cryptocurrency world. As a result, many crypto traders are keenly interested in investing more in good NFT projects. The aim for many is to increase the value of their investments in the long term.How can you get insights on the next best 100x NFT projects? Follow along in this guide as we reveal three of the next 100x NFT projects in the digital space. We will review each project on an individual basis while discussing the features of each project. Finally, we would conclude with our projections for each project. Here is a list of the next 100x NFT projects:
Genopets
XP network
Cryowar
Genopets
Genopets is a play-to-earn crypto game built on the Solana blockchain. Like many other play-to-earn games, Genopets allows players to create and nurture their digital spirit animals. The digital spirit animal or Genopet is a non-fungible token, which means that each one is unique and different from other Genopets.Genopets has also been described as a move-to-earn game because of the game's design. As a move-to-earn game, players will get financial rewards for engaging in real-world physical activities. The game incorporates this feature to encourage players to live an active lifestyle.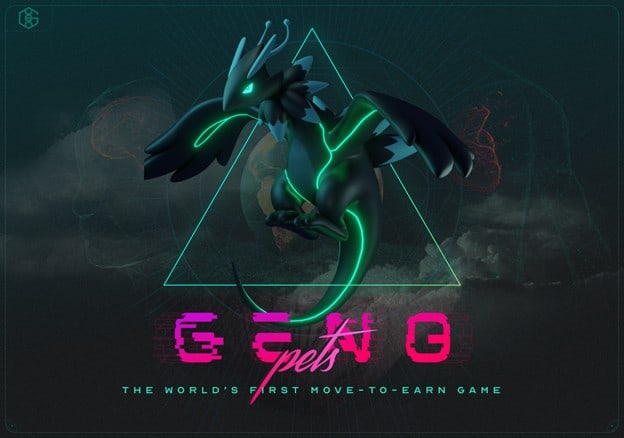 By incorporating the innovative free-to-play model, Genopets aspires to reach a global audience outside the cryptocurrency sector. Similar to other free-to-play games, you can begin playing without spending a dime.Numerous elements of other online games are incorporated into Genopets. The design structure of Genopets, for example, is similar to Tamagotchi in its evolution and nature.A number of similarities can also be found between the training and battle system of the game and that of Pokemon.Also, the game is similar to The Witcher game in that it features an open world and offers crypto rewards through mini-games such as Axie Infinity.In the Genopets universe, there are two main digital assets: $Gene and $Ki. The $Gene token serves as the governance and utility token. As a result, holders of this token have voting rights on the platform. Token holders can also stake the $Gene tokens to earn rewards.$Ki tokens are in-game rewards that players receive for performing physical activities. Also, the token is used to reward players for winning battles and used as a means of payment for purchasing a habitat. Conclusively, the $Ki token also contributes to the evolution of Genopets and the crafting of habitats.The NFT project seeks to expand its gaming services beyond the crypto space to a global audience. This factor was kept in mind when developing the economic model for the game. In its most basic form, this NFT project is designed to prevent high upfront costs to players. The game also rewards players with free tokens as a reward for gameplay.Going by the Worldwide acceptance of Axie Infinity, we expect to see major growth for this project in the future. Our reasoning is based on the fact that top crypto exchange FTX backs the project. Also, the game has measures in place to sustain its long-term growth, and current market strategies are in place to push it beyond the crypto space.
XP Network
With XP.network, non-fungible tokens and decentralized applications can now be built and deployed without writing a code. This feature means that network users are not expected to understand blockchain programming languages like Rust, Move, and Solidity. The network also allows users to select from different smart contracts or to create new smart contracts.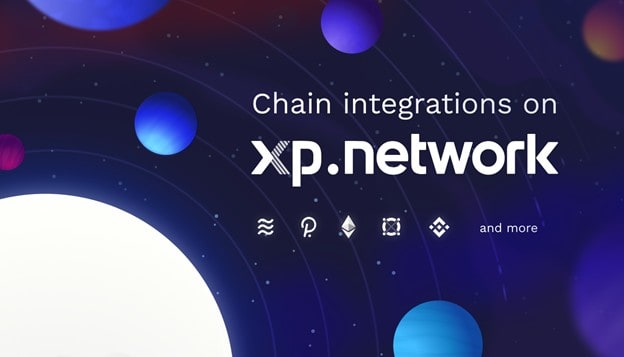 XP network has huge potential because it is the first multichain NFT platform that allows users access to multiple blockchains. Currently, the network is expected to support blockchains like Ethereum, Cardano, Elrond, Polkadot, and Diem. as a multiple chain platform, users of the network can switch from one blockchain to another with the click of a button.Diem is an upcoming blockchain from popular social media site Facebook. With its cross-chain partnership with Diem, XP is among the first companies to work with the forthcoming blockchain. The uniqueness of this project makes a perfect 100x NFT project. As a result, we expect to see its growth in the long term.
Cryowar
Cryowar is another play-to-earn multiplayer arena NFT game developed using the Solana blockchain and Unreal Engine. This player versus player arena game has a medieval Sci-Fi theme and showcases fierce multi real battles between players.The game incorporates an all-out battle approach. As a result, players must deploy their skills when battling other players to gain territories and resources. Players are also tasked with defending their territories to earn more rewards.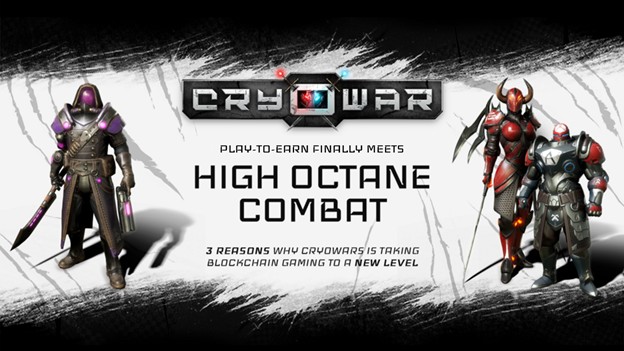 Cryowar was developed using Unreal Engine. Therefore, players will find excellent game graphics and sleek designs in the game. The game visuals are also optimized to offer smooth gameplay.Cryowar is a cross-platform NFT game, which means that it is available for gameplay on laptops and personal computers. The game is also available on iOS and Android devices. However, the game is only compatible with 120+ fps mobile devices.The game implements the DAO governance model in its ecosystem. The games native token, CWAR, therefore allows players to vote on game decisions. The votes are related to new game modes, in-game competitions, rewards capitalization, and decentralized progress control. The CWAR tokens can also be used for yield farming, DeFi staking, and trading features.In Cryowar's ecosystem, deflationary mechanisms are in place to increase the value tokens over the long term. The deflationary mechanism is a major positive for players since it will help them earn better rewards from gameplay. Players can use rewards from gameplay to increase their in-game skills and a=unlock new game modes and levels.
Conclusion
These NFT projects have the potential to grow significantly in the long term. These NFT projects offer different and unique features that are not commonly available in other crypto projects. There must be no doubt that the NFTs and cryptocurrencies markets are highly volatile and purely speculative. Therefore, we urge our readers to carry out their own research before investing in any of these NFT projects.