5 Promising Cryptocurrencies To Invest In 2021 : With Pros & Cons
Looking for stable
cryptocurrencies
with great potential to surge this year? This article is for you. There are more than 4,000 cryptocurrencies and counting in existence, even though many only know Bitcoin. In fact, many think Bitcoin means cryptocurrency and this is partly due to its popularity and its firm grasp of the highest crypto market capitalization. While people think Bitcoin is the only currency with a remarkable past blooming present and future full of potentials, it is not the only cryptocurrency with a promising investment pattern.
There are altcoins (all cryptocurrencies other than Bitcoin) that are well established, credible, have proven track of providing enormous benefits, and are equally worth investing in. While there are thousands of them, we will analyze just five in this article. We will look at Bittorent(BTT, Ripple (XRP), Chainlink (LINK), Dogecoin (DOGE), and Polkadot (DOT).
Cryptocurrencies have been around for over a decade now and since the start of 2021, we have experienced exponential growth in value of many of them and that is why if you want to invest in any, take a look at the below 5 promising rising cryptocurrencies we think are gaining public attention, and to be fair, their pros and cons will be examined.
Could you imagine that one day we will be thinking about simply sharing files on the internet and same time earning money? That is what BitTorrent is all about. This network is the world's biggest distribution platform powered by BTT. This platform has been around for about 20 years and after been acquired in 2018 by the Tron Foundation, the BitTorrent token (BTT) was integrated, and when BitTorrent Speed was introduced in it, incentivized users could get rewarded by seeding their files, bandwidth, and enable faster download speed.
BitTorrent's price is at $0.012 with a live Market Cap of 12 billion USD and ranked 10th. This popular torrent and peer-to-peer (P2P) file sharing platform has more than 2 billion users who have more than 200 million wallets and has been the top torrenting service provider on the planet. Since this particular unique service is offered by BTT, this is what makes this coin promising to invest in this year.
It can be traded on major exchanges such as Binance, OKEx, Upbit, Huobi Global, CoinTiger, and others.
Users can pay others using the BitTorrent Speed functionality to obtain faster downloads.
Direct distribution of content among internet users in a cheaper and efficient manner.
More decentralized solutions have been adopted to appeal to its crypto users.
It has a great reputation for being a top peer-to-peer file sharing system that has been in existence for a very long time. This means it is a reliable or even long-term investment.
It is continuously being relevant due to its file sharing service and token advantages that follow it.
Innovative developments of the network make it promising with improvements such as BTFS node repair mode, accepting BUSD with BitTorrent Classic Pro, speed boost in BitTorrent Web downloads, tokenized incentives, BitTorrent Web Pro for safety assurances, live streaming with the platform- DLive.
Users can enjoy blockchain-based content sharing while streaming live on the same platform, plus, earning BTT rewards in the process.
Ensures security through their BitTorrent Web Pro innovation, where there is an automatic scan of files to provide valuable information before download.
There is a faster speed for transactions and downloads, which makes the network efficient.
The platform is user-friendly, has no requirement for your computer resources as well as mining.
The only security guarantee is that users protect themselves against any forms of malware or cyber theft.
If you are not an active day trader or speculator, this might be too risky for you because it is comparatively highly volatile.
Anything linked with Tor has the reputation of attracting hackers.
The BTT's price is very low, meaning it is easy to manipulate due to its low capitalization.
There is a massive release of BTT every month, which means the price will tend to decrease.
Is BTT a promising cryptocurrency and Is BTT a good investment opportunity this year?
BitTorrent's price chart | coinmarketcap.com
The above chart shows BitTorrent Coin/token rising to 150% in February 2021 and has continued rising ever since. For the past two years, this cryptocurrency has existed, it had never gone up to $0.003 till of recently. The reason for this rise in price, it is alleged, is triggered by some private groups of traders. As of the time of writing this article, BTT had a 24-hour trading volume of $13,116,445,007 USD, having a circulating supply of 989,980,422,741 BTT coins, and a market dominance of 0.62%. Many have compared BTT's rise in price value this year with that of Dogecoin (also listed in this article). Both rose this year and have been striving to continue growth. Looking at the above chart, we see that there is hope for investors under this token.
It is 7th in the coin market cap ranking, has its price currently at $0.57, and a live market cap value of $26 billion USD as of April 2, 2021.
Ripple
is considered "a leading altcoin positioned for potentially big gains in 2021," according to the website Investor Place. Ripple is a company that enables the global transfer of money and leverages blockchain technology to make transactions better for corporations, payment providers, banks, and digital asset exchanges using XRP, the company's cryptocurrency.
It is adding more customers and more partnership deals with banks and their most recent deal were with the National Bank of Egypt.
Buying XRP is relatively low-risk with a huge investment return potential.
Its mechanism uses less energy and there's no central authority controlling traffic or demand and supply.
It has an increased mainstream appeal and is low price.
It is decentralized, yet more reliable and faster than other networks on blockchain
Enables instant transaction verification without any administrator directing traffic.
It is a problem solver for powerful and small financial institutions with its ability to speed up the capital flow.
Compared to the guru- Bitcoin, is cheaper, faster, and stress-free in currency exchange. More than 10,000 transactions can be handled per second and confirmations done in 4 seconds.
Can operate and manage transactions across borders.
Have recognition from influential institutions and individuals and continues to appeal to larger banks.
Reliable with a constant increase in value over the years.
It is a digital payment network for any financial transactions and the same time, a cryptocurrency
A cost-efficient open-source platform with a rapidly expanding network and solid tech.
Its validation process bypasses the central bank, the reason for its instant confirmation and amazing low interest rate.
No more new Ripple coins release. All XRP are already in circulation since they are pre-mined coins.
No decentralization since its main purpose is solving banking issues and has less focus on store value of exchange with ordinary people.
Fear of overinflation in price since XRP is in the hands of a few. XRP's shares (about 60%) are massively own by few Ripple officials. For instance, Ripple's chairman, Chris Larsen owns 1/3 of all XRP, and CEO, Brad Garlinghouse together with other senior board members equally own significant share.
Like any other cryptocurrency, Ripple (XRP) is volatile digital money with instability and investment risks.
Strong competition with SWIFT, which is the largest global payment method
So, what do you think about this token? Is it a promising currency worthy of your investment?
Ripple price chart | credit: ychart.com
To know whether Ripple's XRP coin is a good investment or not, we have to analyze the above chart that records Ripple's evolution since 2018. It spiked to $3 in 2018 (the highest ever) due to market rumors of a new product called xRapid which had great potentials. That same year, a major U.S bank, PNC, and others announced their adoption of Ripple's blockchain for cross-border transactions. This increased Ripple's price value, even though the price started falling again later that year till this month where it is at $0.578 according to the above chart from ychart.com.
Founded in 2014 by SmartContract.com,
Chainlink
is currently ranked 10th in the crypto market and has a price value of $30.0 USD with a market capitalization of 12 billion USD as of March 2021. It is a decentralized oracle network that serves as a bridge between public blockchain and external data sources. It is an Ethereum blockchain-based cryptocurrency whose main focus is smart contracts that serves the functions of reputation assessment, working with external data, and aggregation. Chainnlink also enables access to real-world data, payments, events, and more- information that goes into blockchain and later used to make transactions. The LINK Ethereum token has grown significantly to the point of being recently listed among the top 100 most promising Technology Pioneers of 2020 the World Economic Forum.
Looking for stable cryptocurrencies with great potential to surge this year? This article is for you. There are more than 4,000 cryptocurrencies and counting in existence, even though many only know Bitcoin. In fact, many think Bitcoin means cryptocurrency and this is partly due to its popularity and its firm grasp of the highest crypto market capitalization. While people think Bitcoin is the only currency with a remarkable past blooming present and future full of potentials, it is not the only cryptocurrency with a promising investment pattern.
Improved accuracy and information security as a result of decentralized smart contracts.
Eliminates reliability issues that are frequent when using a single centralized source.
Allows the inclusion of banks and payment services in their system.
Digital securities, asset management, and supply chain are characteristics that attract the use of Chainlink oracles.
Provides data from off-blockchain sources to on-blockchain contracts.
It inspires confidence due to its cooperation with influential companies like SWIFT, Google Cloud, etc.
Users receive data that is timely, uncorrupted, and accurate.
Have great returns for long-term investments given its technological capacities.
The LINK token helps facilitate the growth of the on-chain network ecosystem.
Permits secured connection of smart contracts on Ethereum for payment systems, external data sources, and APIs.
Low development speed. The implementation speed for solutions affecting financial transaction execution is unknown.
A little complex for a general understanding of how it functions. This reduces interest.
Little guarantees for investors on the length and fruitfulness of partnerships.
No official roadmap that could guide the public on the system.
Therefore, is Chainlink a promising cryptocurrency to invest in this year?
Chainlink's Price chart | Credit: coinmarketcap.com
The chart above shows how Chainlink's real growth started in July 2020 and has since proven to be consistent. The cryptocurrency world may be volatile, but consistency in price increase is relevant to prove credibility and reliability. In January this year, it witnessed an all-time high value and adoption increase and though with some slight drops, there is a high probability that the management of this coin will everything possible to continuously innovate so to go higher, plus according to Wallet Investor algorithms, the coin's value could reach $100-$135 by 2025 if this positive trend continues.
Dogecoin
, seriously? You might be wondering why this coin is on our list. Well, any cryptocurrency's success also depends on the innovations, constant developments done on it, plus the scalability and adaptability in the general public. This is what Dogecoin has been able to do in relatively a short period of time. It was founded in 2013 and since 2019 has seen improvement in price which again surged earlier this year.
So basically, Dogecoin is ranked 20th, has a price 0f $0.0612 USD, and a market cap of close to 8 billion USD (as of early April 2021). And the reason why we also added this coin to the list is that this is the best time to invest in DOGE, now that it is still at a low price.
Transaction speed. It enables blockchain transactions very fast and it literally less than a minute to send.
Transaction fees are very low, lower than Litcoin or Bitcoin, and usually at 0.0075 USD.
Though you need a computer with a good graphic card to mine, it is still cheaper than Bitcoin. Some people even use Dogecoin for training in crypto mining.
More vendors are getting interested in it, and the network is increasing.
Devoted community. It is fun to be part of the community and sometimes they raise funds for charitable donations like the one they did to sponsor Nascar and did a 30,000 USD raise for clean water in Kenya.
Some businesses accept DOGE as currency for payments or transactions and this unique token can be used to securely transact value to anyone globally.
Mining Dogecoin is merged with Litcoin for more security reinforcement purposes.
There are no limited amount of coins to be minted. And with its low price, this means beginners can lose coins and still purchase more.
Great marketing strategy to make influential celebrities and billionaires talk about it on social media. People like Elon Musk, CEO of Tesla, and Rapper Snoop Dogg among others.
Very friendly community. Probably because of the cute logo with a dog, but the Doge community is friendly and generous. Sometimes tipping and donations are done in a fun way.
Widely accepted on exchanges, has no network congestion, and designed for day-by-day use.
With an unlimited amount of Doge mining done, there is equally a ridiculously huge supply of coins, which makes the currency difficult to grow in value.
Very little or unnoticeable development or innovation going on around the system, and without development, there is little or no progress (price increase), or worst, another memecoin could take over the show.
I highly recommend it only for short-term investments because it is some sort of pump and dump cryptocurrency where community members can decide when to be active and raise its value by getting more people in and thereafter relax.
It is more or less secured (in terms of investment returns), matured, and stable.
Considering the above points, would you envisage being an investor in Dogecoin?
Dogecoin price chart | credit: ychart.com
Dogecoin has never really been considered a serious cryptocurrency and that is partly why its price has remained below $0.03 in the past three years. It is until January 2021 that we experienced a sharp increase in its coin value to $0.62 in February 2021 and $0.59 where it this in the month of April. Many have attributed this great price increase to the constant celebrity and businessmen endorsements on social media. Now, many have realized that this memecoin is no longer a joke and should be taken seriously, so investors are pouring in. It won't be any surprise if it hits $1 by the end of this year.
This is a 4-star rated third-generation cryptocurrency with a promising future to consider. Established in 2017, it is ranked number 5, has a value price of $37.60 USD and a market cap of 39.89 billion USD according to coinranking.com. The peculiarity with this DOT coin and what propelled it into quickly being among top crypto ranks is the use parachains and its ability to unite independent blockchains. Unlike Bitcoin that has a single blockchain as storage for all miners and contractors, Polkadot there can run multiple blockchains in parallel.
It is highly scalable, relatively secure, and supports smarts contracts.
It empowers developers to create and share their own DApps. These apps build by developers can interact with other ledgers via a relay chain. Plus, the blockchains created by developers here benefit from the security that Polkadot's blockchain already possesses.
Para chains can issue their token through this system. It allows cross-chain transactions, that is, value transfer between different blockchains.
This unity system equally allows interoperability, the connection of blockchains and oracles whether authorized or not for collaborative work.
Unlimited scalability. With the para-chain concept, it can support as many blockchains as possible and connect all together.
Has a more sophisticated design of blockchains that can operate higher transactions with a shared security concept. Here, small chains are protected under a unifying security umbrella.
Exponential growth. To be a cryptocurrency with less than five years of existence and being among the top five cryptocurrencies in coin ranking shows an impressive surge that continues to amaze investors and potential investors.
It has lower transaction fees as compared to Ethereum.
With its multiple blockchain host capabilities, Polkadot can equally support upgrades without resorting to drastic hard forks to execute change.
Not enough marketing is done to promote the system, therefore having rivalry problems with larger coins or tokens.
Its security has been compromised before by hackers who exploited code vulnerabilities twice. This obviously led to the loss of millions in USD.
Some slots of para-chains are sold under auction, which may override the price of smaller chains.
A good number of advantages have been enumerated above, but is the Polkadot platform worth your investment?
Polkadot's Price chart | Credit: coinmarketcap.com
The one-year chart above illustrates where Polkadot's price is now (April 2021 – $39.15) and where it was in September 2021 ($6.80). We are four months into 2021 and Polkadot's price has ceased from rising since January. Since there are a lot of uncertainties with cryptocurrencies, at least there is consistent growth these days and there is a high chance that it continues. With its cross-chain communication function, there is a possibility for innovations and new services to easily come in, which is a high determinant for sustainable growth.
So in this article, we have looked at the five most stable cryptocurrencies that are rising towards a promising future of great investment returns with a strong potential to surge even this year 2021. They all have something that makes them unique, but they also share some same characteristics that would interest any beginner or crypto geek. You must not limit yourself to the big names such as Bitcoin or Ethereum in the cryptocurrency market. If you are a newbie, know that cryptocurrencies are the hottest commodities we have, even though they are also risky investment choices. The question of whether or not you should invest in them depends on the information you have at hand. If you are an old broom in this digital currency arena, then you probably know what to do after reading this article.
The above five digital monies are those you can look at for in 2021 for short or long-term investment, but do not forget- cryptocurrencies are volatile in nature, unstable sometimes, and thus have enormous risks- but hey, he who risks nothing has nothing, right? That is why it is important to constantly make researches at each stage of your transactions involving cryptocurrency.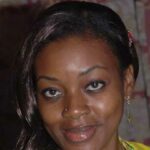 Monique is a crypto writer, graduated in journalism and translation, a former editorialist in the national press.