What happens when the Bitcoin Price Increases
An approximate amount of 6.25 bitcoins is earned by Bitcoin miners for every block mined. This enables the involvement of incentives as there is an increased scarcity with time. An important factor to consider here is that when Bitcoin price increases it also causes an increase in price for other cryptocurrencies, or Altcoins, as they are called. So when does this happen and how does Bitcoin price increase affect Altcoins?
In the first week of January 2021, for instance, Bitcoin broke up to $41,000 for the first time, and shortly after, many altcoins doubled in value. This shows that there is an impact that Bitcoin exert on other cryptos seeing its 69% dominance by market capitalization.
There are more than 5000 altcoins (cryptocurrencies that are not Bitcoin) in the crypto market at the moment and their prices generally follow that of Bitcoin. This influence is inevitable since correlation can apply to all assets in the crypto market at once. Also, altcoin buyers buy Bitcoin using a fiat currency and then exchange it for their chosen altcoin. Since some altcoins cannot be bought directly, most buyers purchase Bitcoin first, and if they want to sell their altcoins, they would most likely do so by selling their assets for Bitcoin first and then convert it to their fiat currency. This factor shows the symbiotic relations there is between both coins.
Top 10 coins | Credit: CoinMarketCap
Another example is seen with Ethereum, which is considered the Altcoin gatekeeper. It has followed the footsteps of Bitcoin and has now a say in the market space; when something happens to both Ethereum and Bitcoin, other altcoins are impacted. When Bitcoin has a bull run, Altcoins pull back, and then Bitcoin stabilizes, altcoins get back in the growth rate.
The truth is, Bitcoin is typically the measurement unit for altcoin prices and it has a huge dominance of the crypto market cap, as seen in the above image. Though there are over 5000 competitors who flank the crypto asset, Bitcoin's dominance provides a lot of control and influence of more than half of the crypto market. That is why its price is intimately linked with that of Altcoins and whether Bitcoin is increasing or decreasing in value, Altcoins are affected proportionally.
Ethereum price chart. | Credit: TradingView
Experts say Ethereum is highly affected by Bitcoin, and as seen in the above chart, Ethereum was on an increase in January 2021, same as other Altcoins. Bitcoin equally experienced a crash in 2018, and shortly after, all other
cryptocurrencies
also went down. This is a clear example of Bitcoin's price affecting other altcoins and market analyst, Michael van de Poppe crown this by saying altcoins will always follow Bitcoin in the market.
When bitcoin Price increase: The correlation in terms of market capitalization
Source: coinmarketcap.com
The above image shows the
market capitalization
of BitCoin, Ethereum, Ripple, LiteCoin, and all other virtual currencies expressed in US dollars in 2016. This proves that since Bitcoin got into the market in 2009 and taking the lead, it has never been moving alone. As it increases, other cryptocurrencies equally increase and since it is the main currency for exchange in crypto, this is bound to happen. But as the above graph demonstrates, not all coins always follow or are impacted by Bitcoin, depending on the specific periods of time as there are other factors that can account for this.
Now, to further understand the correlation of Bitcoin with other coins or its impact on them, We will examine two charts: one showing the cryto market capitalization of all coins and the other the market capitalization without Bitcoin. Since Bitcoin is the highest used coin, this is to see whether increase in prices are proportionate or not.
Total market capitalization | Source: coinmarketcap.com
Total market capitalization (excluding Bitcoin) | Source: coinmarketcap.com
From the above two charts, we see that Bitcoin has the highest market cap, not only that, but all the coins seem to follow BTC whether its price rises or falls. From January 2017 to January 2021, the story is the same. BTC's correlation with other currencies is 0.92 and has 83.74% influence that it exerts on them.
Below are the key factors that account for the simultaneous rise and fall of Altcoins under the influence of Bitcoin Price. In other words, whenever there is a bitcoin price increase there is an impact on other coin's prices as well.
Most exchanges use Bitcoin as the reserve cryptocurrency. Being the first cryptocurrency in existence, Bitcoin has the highest market cap, highest daily volumes, highest recognition, and adoption. This made it a natural choice to become the reserve currency as more and more altcoins entered the market. All altcoins exchange rates are being priced against Bitcoin.
Simultaneous buying and selling in the cryptocurrency sector also account for the proportionate movement of altcoins with Bitcoin. Since the value of currencies, including cryptocurrency, usually gets affected by societal, political, and economic events (or any events that make the news), many crypto users make predictions using these factors and sometimes get into panic buying and selling at the same time, which causes a proportionate increase or decrease in coin values across the whole sector.
Bitcoin is like the USD of the crypto market. The value of every altcoin has to be first converted to the equivalent of the Bitcoin value before it is converted to USD. So when you see the price of an altcoin in USD, this is actually altcoin's price in relation to the exchange rate Bitcoin with USD.
Bitcoin exchange rate determines all altcoin prices, not their USD exchange rate. With this, it is obvious that when the Bitcoin price increases against the USD, all other cryptocurrencies will follow. Even the Litecoin price most at times also duplicates bitcoin price movements. The only difference here is that the complexity of mining LIT is not affected. The same connection is seen on ERC20 tokens, for instance: when ETH goes down, those token does same and ETH is equally affected by BTC.
There are some companies that when something bad happens to them, almost all stocks in the same industry sell-off. This is because of their importance and the market space they occupy in that industry. Similar to this traditional stock market, Bitcoin is the reserve and so altcoins generally move along with it whether the overall cryptocurrency market contracts or expands or contracts.
Bitcoin has the first movers' advantage and being the bedrock of Altcoins (from a coding perspective), traders use it as an indicator of market felling. They literally wait for Bitcoin to make a good move before they enter theirs trades on Altcoins. So, apart from the fact that when they sell, they sell to Bitcoin, traders have to measure Altcoins in BTC or Satoshi, which is a fraction of one Bitcoin and is evaluated in FIAT. That's basically what makes Alts worth.
As discussed in the article, most often, other cryptocurrency prices rise when Bitcoin price increase and a good number of factors account for that. During the heat of the COVID19 crisis in March 2020, Bitcoin's price was slashed by half, falling to as low as 3,780 USD. ETH and other coins/tokens that follow it were severely impacted proportionally, and the rise of BTC in the last months of 2020 has equally seen Alts rise. Most cryptocurrencies were forked from bitcoin simply because blockchain started with bitcoin. This very foundation makes it inevitable for Altcoins to follow Bitcoin, even though it is not always automatic for some Alts.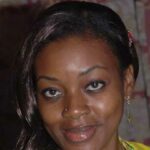 Monique is a crypto writer, graduated in journalism and translation, a former editorialist in the national press.