BitTorrent Price Prediction: Why BitTorrent Price Will Be $1 By 2022?
Well, that is a very ambitious statement, but that does not mean it is impossible. We are talking about cryptocurrency here, so anything can happen even in a farfetched dream. However, before we go deep into this topic on the worth or value in price that BitTorrent will be by 2022, let us take some time to reflect on what this technology is all about, how it operates, and from there, we go to evaluate its worthwhile making predictions.
BitTorrent is said to be the world's biggest distributed network that is powered by BTT, which has more than 2 billion users already, 100 million MAU and 200 million wallets. This means it is one of the longest-running crypto exchanges that have existed so far.
BitTorrent has the advantage of being a technology that is continuously solicited since they might never be a day when people stop downloading or uploading files on the internet. Many online platforms offer file sharing services, but none has innovated by adding cryptocurrency value earning to the process.
Content creators and users can earn tokens while streaming, downloading and sharing files. BitTorrent users equally benefit from services like: BTFS node repair mode, which is used for fixing file shards in the BTFS network that are lost due to deletion; has its torrent client software on Android, Windows and Mac; accepts BUSD with BitTorrent Classic Pro; have tokenized incentives with a speed boost in BitTorrent Web downloads; torrent client safety assurance with their BitTorrent Web Pro and integrated live streaming with a blockchain-based peer-to-peer content sharing platform called DLive.
This is what makes the BitTorrent technology different and special from others. The market is growing, it is established and it has a good fan base. Its popularity can therefore get it to achieving BitTorrent price equivalent to $1 value by 2022.
Since last year (2020), BitTorrent has been working together with DLive, a
popular blockchain-based platform
for live streaming, to bring to its community and beyond a blockchain-based peer-to-peer content sharing system that includes live streaming. In this new ecosystem, BitTorrent's token has become the unit of value and broadcasters and viewers now earn token rewards without even sharing their earnings with the DLive platform.
This is a revolutionary reward system that has let Lino to transition to BTT, thereby offering various rewards and benefits for a boasted friendly community of content viewers and creators. So, with this collaboration, BitTorrent users enjoy a blockchain-based peer-to-peer content sharing and live streaming platform, earning BTT rewards without paying any earning with DLive and having a more user-friendly ecosystem. This is an aspect that will certainly attract many more users.
When it comes to cryptocurrency, security is an indispensable factor. Everyone wants to work on a platform that ensures privacy safety.
BitTorrent
has therefore found a solution to this, which will elevate BitTorrent Price to $1 by 2022. Have you heard of BitTorrent Web Pro? This is what provides security when you are torrenting using the online torrent client: before you download torrent files, it scans these files for threats like malware and viruses. It equally provides valuable information regarding the size, number of seeds or leeches and resolution of the torrents you are about to download. This way you have a better understanding of the torrent's quality.
Most people equally want more bandwidth sizes and are willing to pay for increased bandwidth, but some sites hosting torrent files can be unsafe sometimes. Security is important here because it is very difficult to download files from the internet without missing some malwares, especially with large peer-to-peer file sharing. With their BitTorrent Web Pro service, torrenting is more secured and you are safe from hackers, pirated files and viruses. This is therefore a solution to this, which is a factor that will propel BitTorrent Price to $1 by 2022.
The platform is easy to use, especially the BitTorrent Speed where there's the possibility for bidding tokens for faster downloads and token rewards. The online torrent client BitTorrent Web uses your default browser, where you can easily use the search box to find a torrent file to download and add torrents in a click, which will enable you avoid visiting potentially harmful websites.
With this platform, you can stream torrent files of video or audio formats while making downloads: torrent files can be streamed using the built-in media player of your browser. Also, you can easily specify the location (hard drive or folder) where you want torrents to be downloaded. The default download folder can always be changed in BitTorrent Web's settings. The platform equally has tokenized incentives that helps drive faster torrent download speed. It is free to use for anyone and there is no mining. After all, blockchain can process transactions without needing your computer resources.
If you are thinking of investing long-term you can think of BTT. Some smart technical analysis of 2019 has suggested that the BitTorrent token will rise to +527.61% in 5 years. This means investing only 5% as of that time would yield you $627.61 in 2024.
Some BitTorrent users have equally testified that they made some gains in investments they made, though it was a short-term investment. They, however, assure that making a long-term investment with BTT will have positive feedback. This is the advantage that coming with small cryptocurrencies. They increase in value with time and those who made investments earlier turn to profit highest. Other predictions provide a higher investment gain possibility in the long run, so if you are thinking of investing in BTT, now is the time.
So the bottom line is, the BitTorrent token is said to be an altcoin that offers the possibility for people to spend and earn digital currency while sharing files on the internet. This is interesting because without a middleman, content creators get connected with their audience and BTT tokens are exchanged in the process. Plus, you have a dashboard and wallet that helps track and manage your earnings, improve download speed, monitor your BTT assets, send or/and receive tokens with a simple click, and all these in one place. It is certain that BitTorrent Price will reach $1 by 2022, and when it does, it will be placed in the 15th rank in the crypto space. It might seem ambitious for some people, but yes, BTT is the new cryptocurrency that can reach there.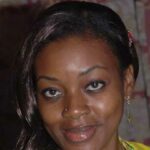 Monique is a crypto writer, graduated in journalism and translation, a former editorialist in the national press.