How to win more customers by Marketing Less?
The term "less is more" is often thrown around like confetti. However, few people understand the meaning behind it. You, yourself, probably do not know what it means and how you can apply it in your life or your business. Well, this article will help you, at least to understand what this phrase means and why you should embrace it in your business, specifically when it comes to marketing your products or services to your customers.
What is "Less Is More" ?
"Less is more" is all about not overdoing things. It is about adopting a more minimalist approach, which is why it works in the first place. In marketing, this would mean aspects such as not blowing your budget with just one form of advertising, such as social media ads or social media influencer-sponsored advertisements. Instead, it is more about taking a step back, evaluating the market, carefully analyzing the marketing options you have, and going with what works best for you. It, however, does not end there. With "less is more" in marketing, you are required to do everything in moderation, and that means doing less of what you used to do.While on the surface, this might seem as if it will get you fewer clients than before, it is far from the case. If well-executed, marketing less can even result in better results and better outcomes for your business. Further down the line, it impacts the overall brand perception, the value of your business, and even how appealing it is to potential and talented employees out there.This leads us to the question, "How can I market less?" Well, how about we walk you through it.
Less Content
SEO is all the craze right now, and for a good reason. Creating content is essential for your business as it would help your customers know more about your business and put it out there in a way that would allow you to draw more customers. However, you should know that shorter content performs better than a long, wordy, and complex copy. Even search engines prefer more straightforward content, more succinct sentences, and shorter paragraphs over longer ones.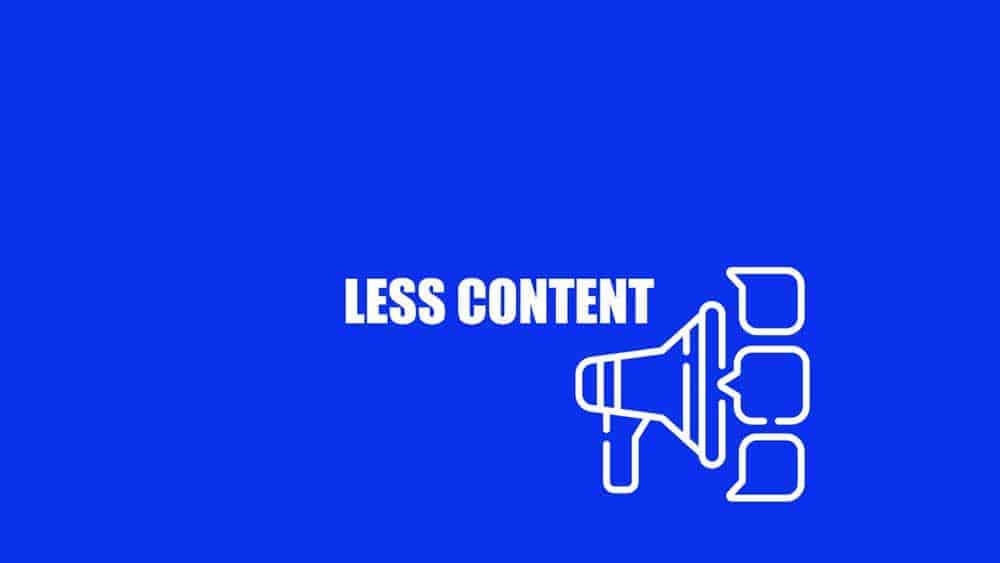 You can implement the "less is more" approach in your marketing content by being concise, intentional and specific with your writing. Most importantly, write with your audience in mind.
Fewer Marketing Campaigns
It is tempting to exhaust your entire marketing budget on your marketing campaigns. We have all been there. It is usually in line with the thought that getting your ads to reach as many people as possible will lead to higher conversions, but that is never always the case. It could work a couple of times but is not guaranteed always to work.
Just as with content, sometimes with your campaigns, doing less yields more. You need to be more deliberate with your campaigns.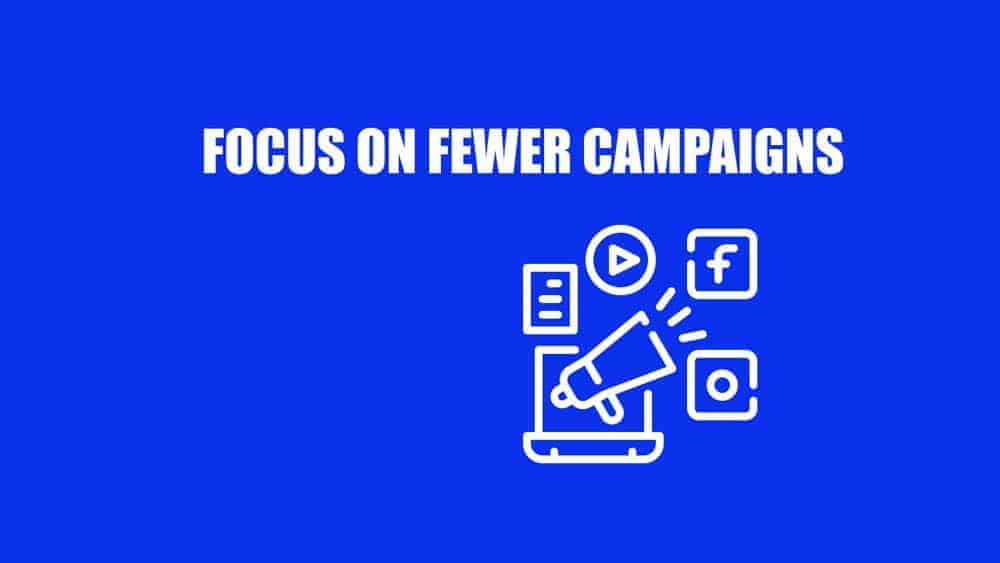 You also need to be more intentional with the content you are promoting and the perceived value you bring to your customers. Take time to analyze your customers. Understand their tastes and preferences. Know what they are into and what they expect from the product or service you are offering, and then create a campaign around that. You will have a more niche campaign, but, we guarantee you, it will win you more customers in the long run.
Focus on Your Best Customers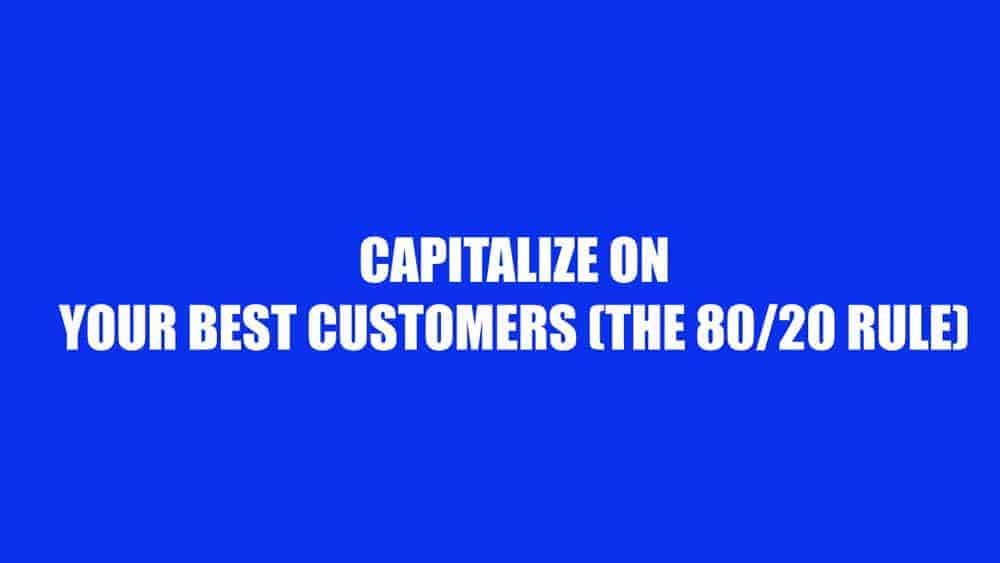 You might have come across Pareto's principle. It argues that 80% of the consequences come from 20% of the causes. In business, it means that 80% of your customers only bring in 20% of your sales, with the remaining 20% bringing in 80% of your revenue.
Well, nothing better illustrates the "less is more" concept than this. With Pareto's principle, it is imperative that if you want to maximize the sales in your business, you ought to focus on the 20% of your customers as opposed to the 80% who spend less on your business. You should note, though, that this does not mean ignoring 80% of your customers. Instead, it means building a stronger relationship with those who spend the most on your business.
Take A Step Back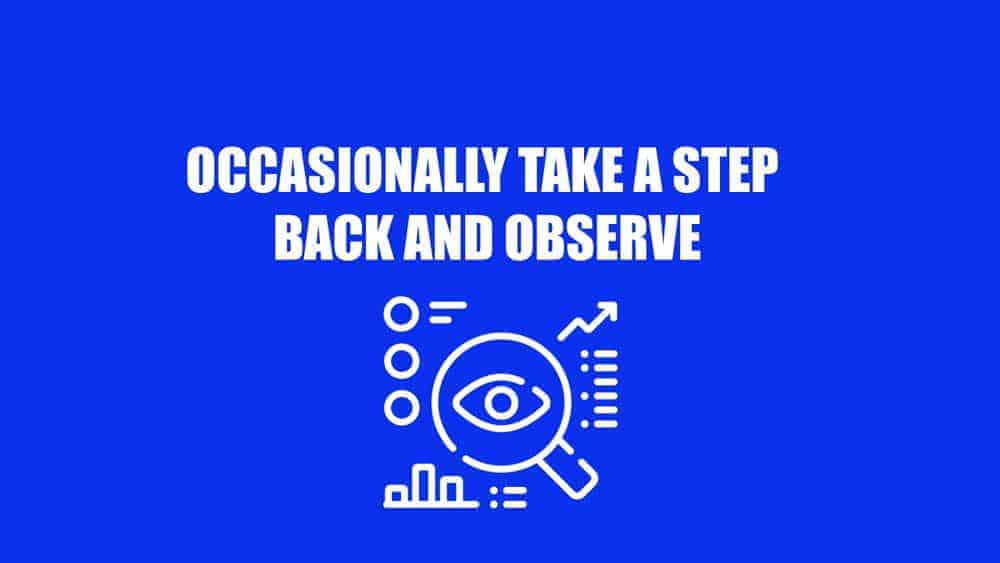 Sometimes, taking a step back is all it takes to understand what your customers want and be able to offer it to them. We are often carried away by the need to be perfectionists, to execute marketing campaigns flawlessly, and to realize our organizational goals sooner rather than later. This gets us all caught up in a rat race, and we end up failing to look at the world around us more keenly, appreciating our customers, and being there to solve the needs and wants they have.While we do not discredit working hard to promote your business, we encourage you to take a step back occasionally. Slow down on your marketing and just take time to observe. You will see the market dynamics. You will start to appreciate your customers a lot more, and you will also get time to watch what your competitors are doing. This will inform you of your next marketing move. You will know what steps to take, what message to put across, and what avenues to capitalize on while marketing your products or services. Take a step back. It is never that serious. Allow yourself to take a breather. For once, just look at your business and your customers from a third-person point of view. You will identify things that you had not recognized before. As such, you will be in a position to execute your next marketing campaign a lot better, thereby winning over more customers in the process.
Share Less and Think More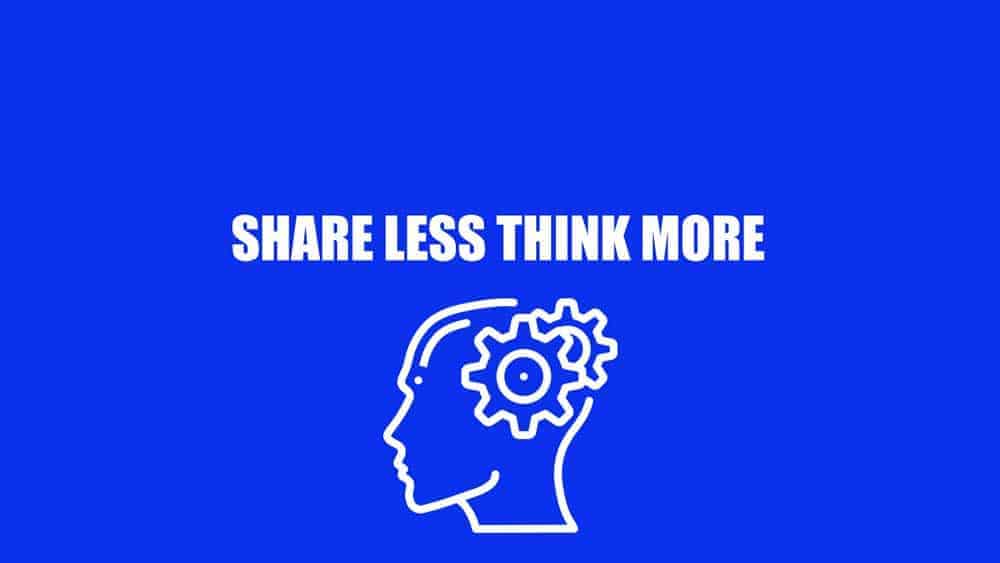 Marketing is an eternal race, a never-ending cycle. If you get all caught up in it, you will end up forgetting everything around you and even forget the very thing that drove you into marketing in the first place. This point ties into the one above but goes a step further. Instead of getting all caught up in the rat race and focusing on the number of your marketing efforts, how about shifting to focus on quality instead?This means not sharing pretty much anything that comes to your mind with regards to your campaign. How about taking time to go through your idea, think it through twice, or even thrice before executing? How about running it through with your partners or even a small control group of friends who will give you honest feedback as to whether the campaign would work or not? This will provide you with some incredible insights, which will guarantee that by the time you launch your campaign, it will be effective and will allow you to win over way more clients than you would have had you simply executed on every idea that came to mind.
Conclusion
To win more customers sometimes, it takes doing less to achieve bigger and longer-lasting results. It takes working smart to appreciate this and to reap the benefits that come with it. Regardless of what industry you are working in, the principles are all the same.Customers are already out there and are willing to spend. You just have to convince them to give your business the money as opposed to your competitor's. It takes a great deal of convincing, and sometimes, you choosing to do less might just be the reason why they choose you over your competitors. Give it a try today. Explore the points that we just walked you through and see how much of your difference it would have on your business. You will be surprised.