Released in 2015,
NEM
is a peer-to-peer cryptocurrency platform that uses 100% original code and is written in Java and JavaScript. Using the Proof-of-Importance algorithm, NEM adds new features to the blockchain technology that ensure fair distribution of commission coins and building network reliability with a great reputation system. NEM has unique characteristics that keep attracting investments, increasing its demand and cost of tokens, thereby giving it a chance to beat some competitors in the crypto market. The platform still has great potential for further growth and development, which will keep it relevant now and in the future. It grows steadily and since it came to the stock market, the currency has shown excellent results. That is, there is a high possibility that NEM (XEM) reaches $1 before 2022, and this article tackles the quick facts as to why this is evident.
Reasons why NEM price will reach $1 before 2022.
1. Stability and growth: As a pioneering currency, NEM is considered a "Sleeping Giant" that offers developers, community members, or professionals its own blockchain. Since 2018, a 60% increase in value was predicted and a forecast of $1.65 was done for five years. This 2021, its price value is at about $0.75, which means it has been growing steadily towards that prediction.
2. You harvest instead of mine: No mining whatsoever has ever been done with XEM since its creation in 2015, yet the 1500 original people who have trusted supporters of this project have at least 6 million USD per person today. This also shows that it is a very good store of wealth and inflation barely has an impact on it.
3. Continuous development: The sustainability of crypto depends on the innovations brought on the platform to serve and keep the community or newbies glued to the benefits. There are a lot of incentives that help to improve the network for community members and developers who are investing in NEM. Here, individuals can invest in NEM and participate in improving the network so as to grow the XEM value. Community members and developers can also suggest updates and developments be made, and everyday users can add their votes too. This gives room for the platform to be developed, stay relevant, and increase its value to be able to reach even more than $1 before 2022.
4. Efficient Code: It has a new code much more efficient than Bitcoin. Unlike BTC, NEM has incredible scalability; it has been tested to 3000 transactions per second, meanwhile, BTC is bogging down at 4 transactions per second. Also, in order to run a harvest or a node, NEM uses much less power than BTC. It is important to note that XEM investors or users gain voting and block approval rights. The cryptocurrency equally serves as one with lightning-fast transaction time. This advantage will surely entice new users, and more users mean more increase in price value.
5. Speed: NEM transactions take about 6 seconds to appear and about 20 seconds to confirm. This is why most people will want to use it in their daily operations, and the more they do, the more the token's value rises. The NEM platform equally has a messaging feature that takes about 17 seconds to show up.
There are more than nine billion XEM in existence at the moment and this platform is considered a mosaic or an asset that uses the NEM blockchain to operate. It is among the top 10 largest cryptocurrencies as of February 2021 with a price value of $0.73 and as of December 2020, the network was already worth more than $2 billion with a 512% return. With this growth in continuity, NEM's price worth will be more than $1 by the end of 2021.
6. Easy to invest:
With this crypto, investment is done in the network depending on the amount of time a certain amount of NEM is kept in your wallet, and usually, 10% of your balance is what gets invested or "vested" in every 24 hours if it's there. For instance, if say 200,000 XEM is in your wallet today, 20,000 XEM will be automatically "vested" the next day, and then you can start harvesting. In fact, the system makes it possible to create your own Venmo or Paypal on the NEM network, which enables easy customization and easy money transfer using your own
crypto token
.
7. Low transaction fee: NEM (XEM) has one of the lowest transaction fees in the cryptocurrency market. Other cryptocurrencies charge a lot and those that have lower fees do not match that of NEM, which currently has a 0.1% transaction fee (you can actually verify this with your NEM/nano wallet). For instance, you'll only spend 1 penny fee to send 100 USD or 10 cents XEM to send 1000 USD in XEM.
8. Traceability and protection: Everyone wants to transact on a platform that offers accountability and most importantly, security. If you are concerned about privacy, then know that NEM has no private transactions and it is 100% traceable. This makes it valuable for mass adoption. That is, there is a possibility for buyers and sellers to be protected and businesses can track their spending habits. This is huge because most businesses nowadays provide payment in cryptocurrency and tracking the transactions is important.
The protection system earlier equally allows multi-signature accounts for families and businesses, which means, accounts can be set in a way that 3 out of 5 persons, for instance, put their personal passwords before funds can be withdrawn from an account. It doesn't stop there. Security is more implemented when in order to get a nano wallet this platform does not really require some personal details: No credit card information is required, no names and addresses, no online banking information needed, no photo IDs. It is this double feature that will boost NEM price to reach $1 by 2022.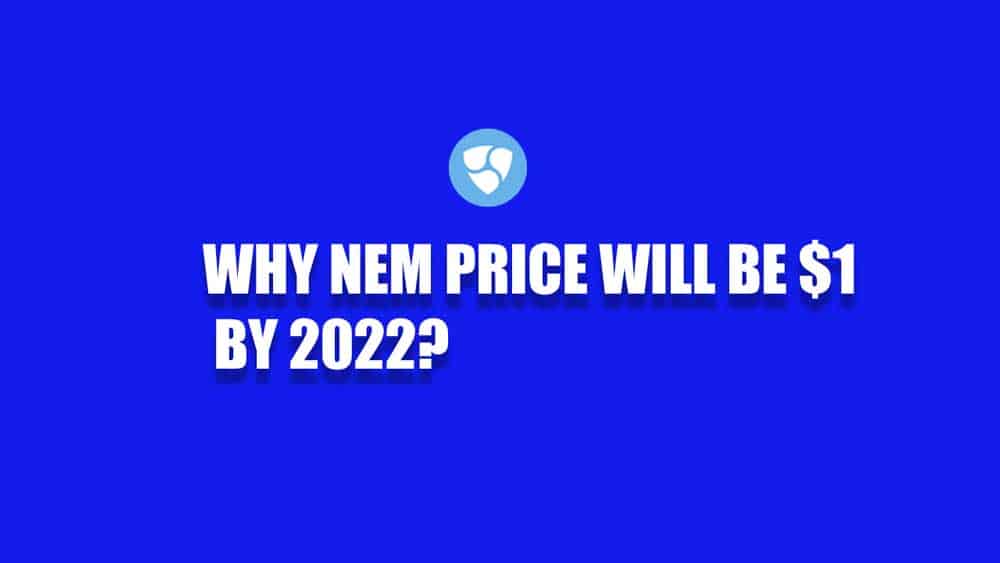 9. Great harvesting/payout system: One needs at least 10,000 NEM invested to start harvesting and the higher the amount vested, the quicker you get paid. For example, with a balance of 20,000 XEM invested, it could take about 1-2 months to harvest a block, but when you invest 3 million NEM, you move up in importance and become a "Supernode", and so, you get paid about 450 NEM per day. This 450 NEM is paid by a "sustainability fund" and when the network starts to have heavier traffic, 100% of your transaction fees are paid to you. This self-sustaining system makes the network easy to operate, this is a leverage factor for value increase. Even Bitcoin miners don't get paid on this scale. Plus, you do not need an expensive ASIC miner to harvest. With NEM, you can run a harvest or a supernode on a regular computer and it literally uses 100x less power than BTC to harvest or mine.
The more transactions or blocks you process, the more average payout you get and as the amount of transaction grows, harvesters also get higher amounts payouts per block and this naturally comes when more transaction per block occur. In addition, you could mine or harvest several blocks in a week if, of course, you have a high importance on the network.
Since NEM is a low-base coin, it could easily triple your money. Low base coins have a tendency of attracting investors and users because many know that there is a potential of value increase in the nearest or further future. Since 2017 when XEM experienced a hack that made many lose their investments, the network greatly improved and did everything to become a more secured "Smart Asset blockchain" that is efficient in managing data and assets easily and at a low cost. The XEM currency has significantly grown in value and has earned its place in the market gap.
10. Huge capacity network: NEM can handle and transfer contracts, documents, financial assets, and varied other digitized assets like tokens. With this ability, one can easily interface between private and public blockchains. Customers can use NEM for maintaining and tracking loyalty rewards points, while companies can use it as an open, secure, end-to-end supply chain logistics management system and for maintaining data. This ability to be used by both moral and physical persons will attract more traffic on the network, and as many others join for this benefit, the XEM currency will add in the value of $1 by 2022.
11. Attractive functions: NEM is a network built from the scratch and incorporated with many functions that will keep the public attracted to it. With NEM, participants can easily create, distribute and trade tokens and crypto coins that are compatible with the Nano wallets and other trading apps that are found in the NEM ecosystem. This facility permits to avoid the similar loopholes that even Bitcoin faced, and through this, initial coin offerings can be conducted. Furthermore, any global application can be linked and utilized on the platform, since NEM is technically API compatible. Mobile apps, Databases, web app, or other programs can easily and securely connect and interact with the NEM blockchain by using API calls and Gateway server. With this, we understand that XEM is not just another altcoin; it has a future full of potentials and promises to make it more successful. These exciting projects and innovations will contribute in raising NEM's value.
We know that investing in cryptocurrencies is risky and speculative, but then so many potentials, innovations, security, and functions that offer the NEM network, and how it has been resilient and consistent in growth over the years have proven that it is a good platform for short and long-term investments. Many experts have suggested that NEM is a technically advanced system and for a long-term investment, now is the time to buy. The "Smart Asset Blockchain", Built for Performance solves contemporary and possible problems of processing time, as well as network congestion. Thus, its value, worth, and rank only keep growing, and there is no doubt that the NEM price will reach $1 before 2022.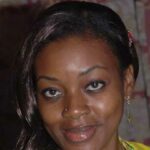 Monique is a crypto writer, graduated in journalism and translation, a former editorialist in the national press.